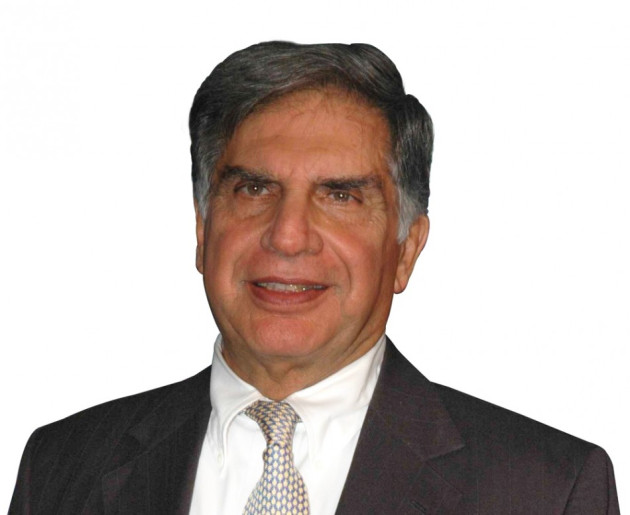 After being at the helm of India's largest conglomerate for 21 years, Ratan Tata, 75, is retiring and handing over the top job to his successor 44-year-old Cyrus Mistry.
Tata became the chairman of the group in 1991, following the legendary J R D Tata, at a time when India liberalised its economic policies giving free play to market forces.
Being a model for Indian companies in taking advantage of globalisation, Tata has transformed the group into a multinational giant with revenues totalling $100bn (£62bn, €76bn) in fiscal year 2011-2012. This is in comparison to the group's turnover of a mere $2bn in 1991.
He gained global recognition with high-profile acquisitions, including Tata Tea's takeover of UK brand Tetley for $450m in 2000 and Tata Steel's £6.2bn acquisition of Anglo-Dutch rival Corus in 2007. Additionally, Tata Motors grabbed British luxury vehicle maker Jaguar Land Rover for $2.3bn from Ford Motor in 2008.
To Tata goes the credit for pioneering the idea of the world's cheapest car Nano and for making Tata Consultancy Services India's largest IT company with revenues of more than $10bn in 2011-12.
Although Tata is stepping down as chief, he will serve as honorary chairman emeritus of the group along with holding the chairmanship of various Tata trusts.
Cyrus Mistry was chosen as his successor and the deputy chairman of the group in November 2011 and was formally appointed chairman earlier in December, ending a year-long apprenticeship under Tata.
Mistry, who is the managing director of India's second largest infrastructure company Shapoorji Pallonji Group, had been serving in various non-executive positions on the boards of several Tata companies prior to his selection as Tata's successor.
Mistry's family owns the largest individual shareholding of 17 percent in Tata Sons, the promoter company of Tata group. He is the second person without the Tata surname to head the group after Nowroji Saklatwala.
He has also served as a director on board of Forbes Gokak and United Motors (India).