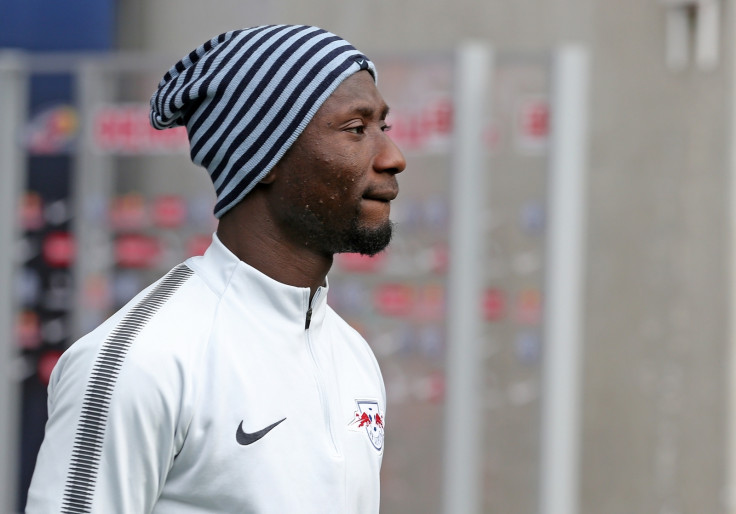 RB Leipzig sporting director Ralf Rangnick has firmly dismissed the possibility of allowing Liverpool-bound midfielder Naby Keita to move to Anfield ahead of schedule during the January transfer window.
After failing with two lucrative bids for his services earlier in the summer, the Reds finally agreed a club-record deal to sign Keita three days before the transfer deadline back in August after they reportedly paid an early lump sum on top of a £48m ($62.9m) release clause in the Guinea international's contract that was due to become active at the end of the season.
Keita was initially expected to join Liverpool on 1 July 2018, although there have been whispers that his arrival could be brought forward by six months if the Merseysiders agree to pay a further premium.
However, that option now appears to be completely off the table after Rangnick declared the 22-year-old as simply too crucial to Leipzig's ambitions of qualifying for the Champions League for a second consecutive season.
Ralph Hasenhuttl's side, who finished as runners-up to reigning champions Bayern Munich in their maiden Bundesliga campaign last year, once again currently stand just ahead of Borussia Dortmund as the Bavarians' closest title challengers and remain in contention to reach the last 16 of Europe's elite club competition.
Leipzig are third in Group G, two points adrift of FC Porto and six behind Besiktas. They travel to face AS Monaco at the Stade Louis II on 21 November and will be hopeful of at least booking a place in the first knockout round of the Europa League.
"Even if we should not reach the knockout stages of Champions League, it would make no sense to allow Naby to join Liverpool earlier," Rangnick told newspaper Leipziger Volkszeitung. "We want to qualify for Europe again and we need Naby for that."
Keita had massively impressed for Leipzig in the aftermath of his move from sister club Red Bull Salzburg in June 2016, although concerns over his temperament were sparked in October after he was sent off for the third time in just seven matches for club and country.
ESPN report that the highly-rated box-to-box midfielder has also appealed against a penalty order for allegedly submitting a fake driver's license.
Speaking about Keita last month, Rangnick described him as "exceptionally talented" and among the very best players he had worked with over the last 20 years. He also admitted that Leipzig's self-imposed salary cap made it impossible for them to keep the former FC Istres youngster on a long-term basis as they could not provide him with a purported eight-figure salary.