At a packed press event in New York City, streamed to millions of viewers around the world, Sony announced its PlayStation 4 last night, 20 February, kickstarting the next-gen console race between itself, Microsoft and Nintendo.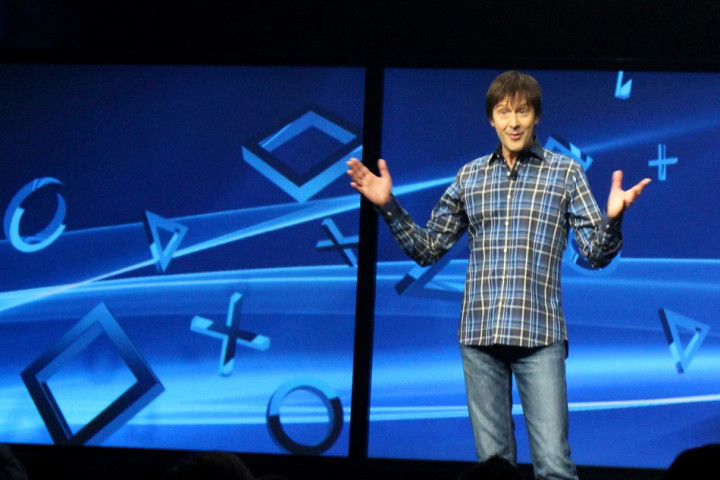 A horde of new games and features were unveiled at the Manhattan Center, demonstrating the capability of the PS4 as both a high-end gaming machine and all-in-one social and entertainment hub. But despite some promising new features and a showcase of game developers saying how pleased they were to be working with the new PlayStation, how did critics and analysts respond to last night's event?
Responses so far seem mixed, with several publications cheering the improved graphics and streaming technology of the PS4, while others felt letdown that the console itself wasn't shown.
Chris Morris of Gamasutra said Sony failed to address some "big questions" about the PS4:
"On a gut check level as well as a checklist level the company seems to be hitting a lot of the important marks. The focus on social integration is a wise move, given how quickly that field is growing in the video game space. It also gives Sony the opportunity to establish a viral presence on YouTube and other social outlets, as funny (and perhaps particularly skilled shots) are bound to be circulated widely.
"Gaikai's Dave Perry had lots of grandiose visions to discuss, but none of the truly big ones like backward compatibility through the cloud and PS4 to Vita game transfers seemed to be on the immediate horizon," Morris continued. "Investors are savvy enough to know that Sony has made those sort of promises in the past and failed to live up to them.
"Then there are the big questions Sony didn't even bother addressing, most notably price."
Cam Shea of IGN was more positive, telling The Australian that the PS4 was a smart move for Sony:
"Sony's new PS4 is an incredibly exciting new system, primarily because of the thinking and technology behind it, more so than the games unveiled at today's press conference. The thinking behind the system is anchored around instant access and social connectivity.
"While the physical design of the PS4 console itself wasn't revealed, the new controller looks to be an intelligent refinement of what has come before, Shea continued. All told, this is a smart system from Sony, bridging the gap between the box in the living room and the many devices gamers now use on a daily basis. It's a forward-thinking system designed to compete in a modern digital landscape."
Developers
Several game and hardware developers also responded to the PS4's announcement, sharing their mixed feelings with Edge magazine.
David Braben, co-developer of the Raspberry Pi microcomputer said: "It was exciting to watch the rollout of PS4 last night, and great to see Sony's emphasis on developer support too. Lack of pricing information is not unexpected at this stage, but I'm quite surprised they didn't show a version of the box itself - psychologically it feels wrong, and more importantly it makes evangelism for the machine in the media harder."
James Marsden, of Velocity Ultra developer Futurlab, was impressed by Sony's support of independent developers:
"I thought Sony's change of attitude toward their platform was most refreshing. When PS3 launched, Sony's firstparty publishing wouldn't entertain the idea of funding 2D games on the system, let alone quirky indie games. Fortunately that attitude appears to have radically shifted, and bringing Jonathan Blow on stage to talk about his new game was very exciting.
"We've obviously benefitted from a great deal of support from PlayStation for our indie efforts, but the message has never taken centre stage like that before. It's great to see."
However, Edmund McMillen, of indie developer Team Meat, was less enthusiastic: "Its not something I'm super-excited about. Honestly, all the new systems probably aren't going to be super-exciting seeing as we are just inch worming when it comes to tech at this point in the game."
Analysis
Game industry analysts also responded to the PS4 launch. Heloise Thomson of Enders Analysis spoke with IBTimes UK after the event, explaining that Sony had outlined its "new vision" for the console market:
"The purpose of this conference seemed to be to broadcast not only a new vision for the console - "selling the dream" as one pundit put it - to their core audience, but a new concept for Sony's relationship with the industry. Courting developers and their games is clearly a big swing issue in dictating their success, particularly in a highly diverse games market that now spans platforms, operating systems, business models, price points, genres, and types of gamer.
"Getting exclusives is certainly important in the console wars, but the key goal for Sony was to make the PS4 relevant within this complex game market. From all the features highlighted last night, I think they have gone quite some way in succeeding in that respect."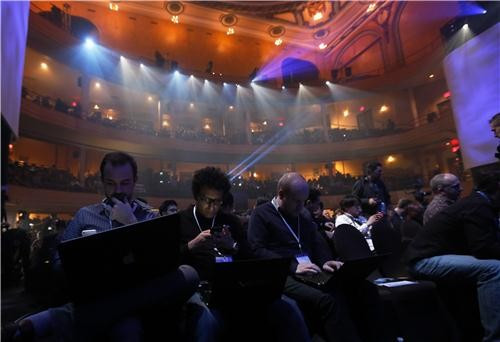 "Bringing mobile companion apps and remote play into the mix, as well as PSN mobile interaction, such as remote challenges and community coordination, are great features that will help bring the primary console into the extended life of the gamer," Thomson continued.
"This differs completely from the sad failure of Nintendo's Wii U, which was clearly built on the premise of a dedicated tablet console for the living room. Mobile gaming is a future of gaming, so you can see what Nintendo's bingo words were in that design meeting, but it is certainly not the only future. I think Sony has been smart in how it's positioned the PS4 for this generation of consoles
"I think it was key that they focused almost exclusively on their platform's ability to provide for game developers and players, rather than pushing the multi-service, entertainment hub angle they promoted in the PS3," she concluded. "The fact that they spent more than 2 hours talking about gaming hardware and software was a positive indication of Sony's dedication to games as the PS4's primary purpose."
Twitter
The reaction of fans was much more skeptical, with a lot of gamers perplexed by Sony's decision to not reveal the PS4 console itself.
Taking to Twitter, people expressed disappointment with the Sony press conference: "I have to say (based on what I've read so far) the Playstation 4 isn't really all that exciting! Nothing cool added to the machine!" wrote Twitter user Steven Landon. "Today hyped by Sony yet no pricing, no date of availability, paid subscription for premium. And what is it going to look like? #fail" wrote another fan, Carlos Icaza.
Kotaku writer Patricia Hernandez has compiled a list of the most aggressive tweets written by fans after the Sony event, explaining:
"I think it's likely that people were still super into the event. Despite the skepticism that I saw yesterday, my Twitter feed was still mostly fixated on the PlayStation 4. Obviously people care, right? That's probably why the eyebrow-raising is happening in the first place, nevermind the fact that there really are some iffy things going on with the PS4."
Xbox community manager Larry Hryb, better known by his gamertag Major Nelson, also took a swipe at Sony after the PS4 launch, tweeting: "Announce a console without actually showing a console? That's one approach."