Real Madrid boss Carlo Ancelotti linked with Brazil job, CBF denies report
There are numerous speculations about the future of the Italian after the club dropped eight points behind Barcelona in La Liga.
In a club like Real Madrid, only trophies can keep a manager safe. Despite raking in four trophies including La Liga and their 14th UEFA Champions League title in 2021-22, manager Carlo Ancelotti is already under a lot of pressure for losing the Spanish Super Cup and for falling eight points behind Barcelona in La Liga so far this season.
There are still a couple of titles to play for and the season is far from over, but such are the expectations at the Santiago Bernabeu. Now, reports have emerged that the Italian has agreed to take over the job as Brazil's national team coach at the end of the season.
On Friday, Ancelotti told members of the media during his FIFA Club World Cup final press conference that he has a contract with Los Blancos until 2024. He says that this makes his situation with the club clear.
The press had not even gotten back to their hotels when ESPN Brazil suddenly broke the news saying that he "would take the Brazil job if it was offered to him at the end of the season."
The report immediately went viral, with numerous publications sharing the information on their websites and on social media.
However, just a few hours later, the Brazilian Football Federation issued a statement denying the report. "The Brazilian Football Confederation (CBF) informs that the news released this Friday (10/02) that the coach of Real Madrid, Italian Carlo Ancelotti, is the new coach of the Brazilian national team is unfounded," read the concise and clear message.
Naturally, even if there was an agreement, neither Ancelotti nor the CBF would want the news to come out in the eve of Real Madrid's final match against Al-Hilal in the Club World Cup.
If any move will take place, the Italian will also surely want to talk to club president Florentino Perez in person first. This means that any real confirmation on the matter will likely be announced much later in the season. No one will want to disrupt the club's current campaign, when they are still fighting on several fronts.
Meanwhile, Frenchman Zinedine Zidane is being linked with yet another comeback to Real Madrid after having taken a hiatus and failing to take over the French national team squad.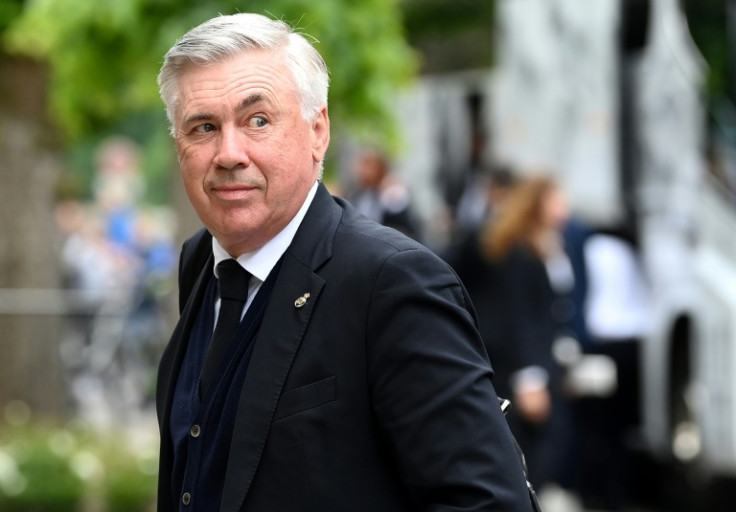 © Copyright IBTimes 2023. All rights reserved.