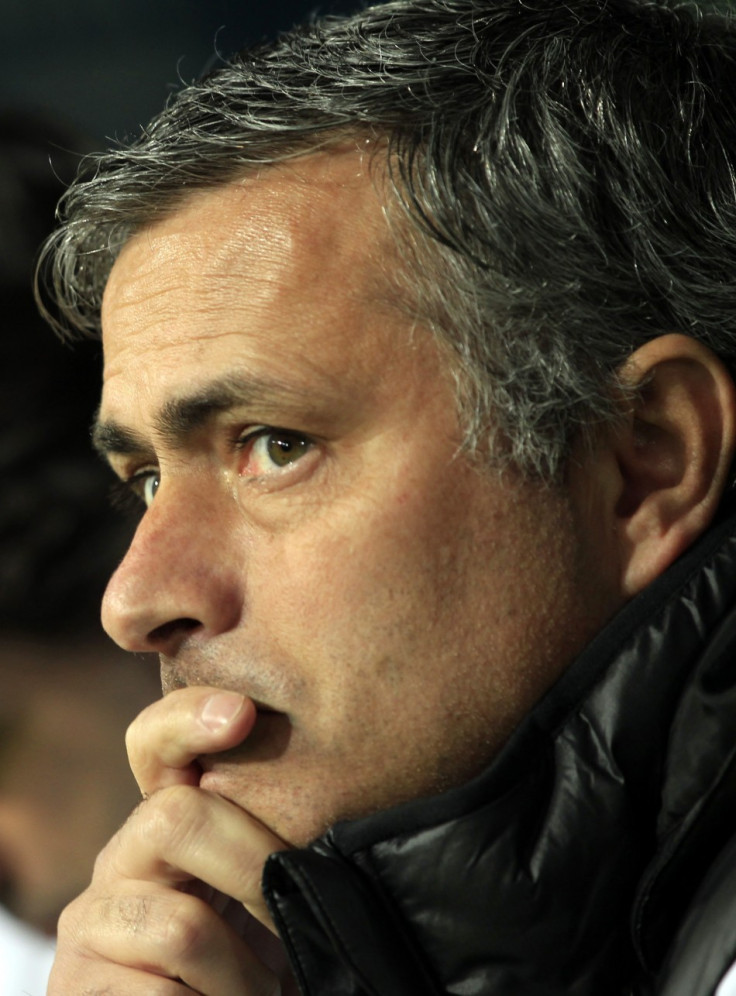 Real Madrid's Portuguese coach Jose Mourinho has all but confirmed he will remain at the Santiago Bernabeu for the foreseeable future, following increased speculation the self-appointed "Special One" could leave at the end of the season.
In a report in the Telegraph, ahead of the second leg of his side's Champions League semi-final against Bayern Munich, Mourinho dismissed any notion of him leaving the club.
"I have a contract and there is no reason why I wouldn't stay. It is better to stay at a club for four or five years. At the moment my future is not important but I think I will be here next season," the Portuguese said.
The fiery Portuguese was involved in a fracas with Barcelona assistant manager Tito Vilanova, whom he attacked during the Spanish Super Cup game last year. According to a report in the Guardian, the two engaged in a verbal argument on the sideline that precipitated in an all-out brawl that Barcelona striker David Villa and Real Madrid winger Mesut Ozil joined. Mourinho was widely criticised after the incident and that started a chain of speculations and rumours suggesting the coach was unhappy with life in the Spanish capital and was looking to return to England.
Reports of him preparing to leave Madrid surfaced even as recently as in January, when another Telegraph report commented that he was growing frustrated with the favouritism shown by the Spanish media towards the squad's local players. Apparently, Mourinho, centre-back Sergio Ramos and goalkeeper (and club captain) Iker Casillas were involved in a training ground argument over Ramos' failure to mark Carlos Puyol (during the league game at the Bernabeu).
In February Mourinho was again linked with a move away from Madrid, after The Sun caught him reportedly house-hunting in London, ahead of a possible return to Chelsea or an appointment at Tottenham.
Then, in March, the sacking of former Chelsea boss Andre Villas-Boas, another potentially Mourinho-like figure from FC Porto, led to increased speculation club owner Roman Abramovich would do anything to have Mourinho back in command at Stamford Bridge. He seemed initially to be convinced such a move would be unlikely and focused on Barcelona coach Pep Guardiola. More recently though, according to a Daily Mail report, Abramovich has reconsidered his options and is willing to pay Real Madrid £25 million compensation and Mourinho a £9 million salary (after tax) to return to the Blues.
"Such is Roman's determination to bring back Mourinho that he is prepared to top Jose's Madrid wages and pay compensation to buy out the remaining two years of his contract," a source within the club said in the report.
Now, however, it not only appears that Mourinho has spoken out against leaving the club but a report in March, from the Guardian, said he intended to sign a new deal at the club.
"I am going to sign a new contract with Real Madrid. I would like to have a place in the club's history. Real Madrid and I share a project and we are going to carry on with it," said the man who, at the time of his appointment, was quoted in a BBC report as saying "I am Jose Mourinho and I don't change. I arrive with all my qualities and my defects".
MUST READ: Real Madrid vs Bayern Munich Champions League Semi-Final: Watch Live Online, Preview, Statistics, Team News