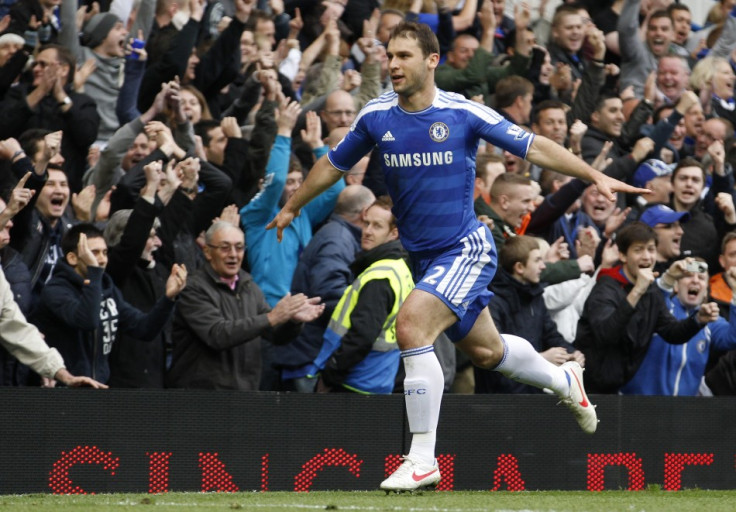 Spanish giants Real Madrid are reportedly planning a summer bid for Chelsea's £12 million defender Branislav Ivanovic, according to a Daily Mail report.
The La Liga leader's coach, Jose Mourinho (who coached Chelsea earlier), had earlier said his former club had no chance against Barcelona, whom they are set to play in a Champions League semi-final tie. In addition, he also said he was looking at defensive reinforcements for his side, during the summer transfer window.
Mourinho has had to juggle his defenders around this season, with injuries and suspensions meaning Spanish international Sergio Ramos (primarily a right-back) playing in the centre-back position. He will hope the addition of Ivanovic will help solve that problem.
The 28 year old Serbian international, who transferred to the Blues from Russian club Lokomotiv Moscow in 2008, for a reported £9 million, has played a vital role in Chelsea's turbulent campaign this season. He has also been instrumental in his side's late season recovery under interim boss Roberto Di Matteo.
Ivanovic is facing the prospect of a three-game ban after being charged by the FA with punching Wigan's Scottish winger Shaun Maloney in the stomach during the two sides' league game on Saturday.
However, Wigan boss Roberto Martinez has dismissed the punishment as being too little too late.
"As a player, if you do something wrong you should be punished at that moment. You are competing against the opposing team in that game. You should be punished there and then. I don't see the point of punishing someone retrospectively. That is not something I am keen to see," The Guardian quoted Wigan manager Roberto Martinez as saying.
If found guilty, the defender will miss three games, including Chelsea's FA Cup semi-final tie against Tottenham and league games against Arsenal and QPR. At such a crucial time in the season, this will deliver a big blow to the Blues, who are desperately looking to qualify for the Champions League next year.
Meanwhile, Frank Lampard, who scored his 150th Premier League goal for Chelsea via a penalty during Chelsea's 1-1 draw against Fulham, feels that the Blues have to start finishing games in the same manner as Arsenal and Manchester United (who both recently made good comebacks) do.
"That's a huge difference. Arsenal have done it in previous games and Manchester United do it regularly. Unfortunately, we haven't been quite able to do that. There's a lot of reasons for that," The Telegraph quoted Lampard as saying.
"In the second half [against Fulham], we created a few chances and that was our time to kill the game off or strangle them out a bit, but we let them back in it. It's an important part of the season which is where the players have to stand up and score goals that win us games," he added.