Cristiano Ronaldo has apologised to his teammates at Real Madrid for publicly criticising them following the derby defeat against Atletico Madrid on 27 February. Real were beaten 1-0 by Diego Simeone's side at the Santiago Bernabeu, with Ronaldo later suggesting that the defeat was the result of his teammates not matching his level of play.
"I'm not saying the others like Lucas [Vazquez], Jese and [Mateo] Kovacic are not good players — they are very good players — but it's not the same," the 31-year-old was quoted as saying by Sky Sports after the match.
"I don't want to disrespect anyone, but when the best players aren't available it's harder to win. I like to play with Karim [Benzema], with Bale, with Marcelo. If we were all at my level, maybe we would be leaders," he said.
The 31-year-old later sought to clarify his comments, explaining that he was talking about fitness levels and not ability. Catalan daily Sport reported that Ronaldo apologised to his colleagues for the comments on WhatsApp late on 27 February.
'Completely wrong'
Ronaldo's public criticism forced Real captain Sergio Ramos to jump to the defence of his players. "We are proud of everyone that is part of the squad and the work of all the players that get fewer minutes on the field," the Spain centre-back was quoted as saying by Sky Sports after the Atletico match.
"Players like Lucas Vasquez, Jese Rodriguez or Borja Mayoral are giving everything because they know how hard it is to get their chance here. But Cristiano is free to offer his opinion."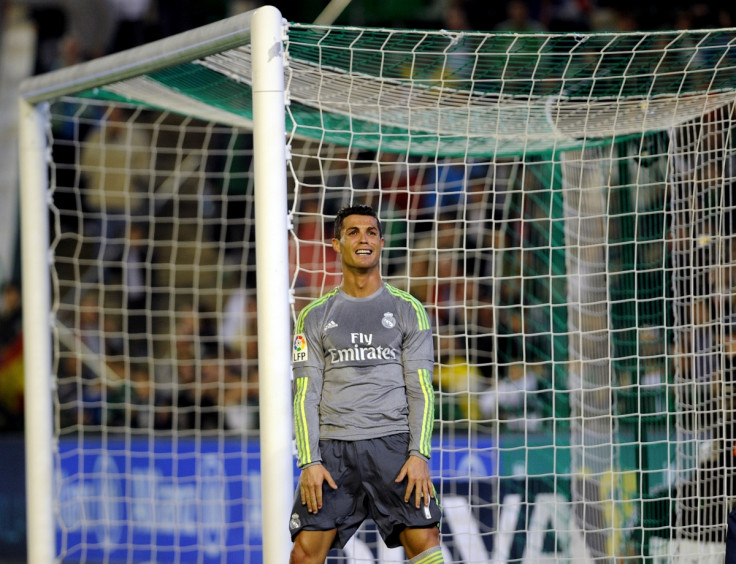 Spanish football journalist Guillem Balague said Ronaldo's attack on his teammates crossed the line, pointing out that the Portugal forward's own performances in the big games this season has been less than stellar.
"To talk about himself as being much better compared to the rest, that is where he got it completely wrong," he wrote in his Sky Sports column.
"He is the star of the team so he should be the one raising his game in the big matches. Nobody else has been raising their game but he hasn't either so that's where he should have perhaps been a bit more humble."