Spain captain Sergio Ramos has insisted that he has a "great relationship" with Gerard Pique, days after the Real Madrid defender criticised his Barcelona counterpart for publicly backing the Catalan referendum.
Spain, who are preparing for World Cup qualifiers against Albania and Israel, were forced to abandon a training session earlier this week after supporters jeered at Pique.
Writing in Catalan on Twitter on 28 September, Pique had called for a peaceful political process and defended Catalonia's right to hold an independence referendum, despite Spain's constitutional court declaring the vote illegal.
Ramos said Pique's tweet was "not the best for the group" and would only encourage the Spanish fans to whistle him even more.
But speaking ahead of Spain's clash against Albania in Alicante, the Real Madrid defender insisted he had a good relationship with Pique and said he had no wish to mix politics and sport.
"Fans have the right to express their opinion," Ramos was quoted as saying by Sky Sports. "They are free in that regard.
"We have a great relationship, despite our different viewpoints and personalities. Mixing politics and sport is a mistake.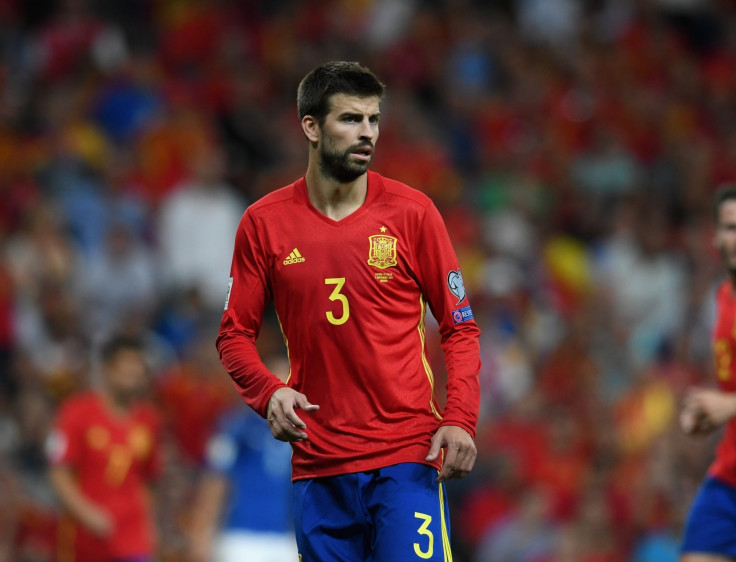 "As a Spaniard, I don't like what's happening, but let's hope it all gets resolved quickly and we can get back to living in a free democracy and enjoying sports, which is what makes us all happy.
"I'm Spain's captain and I wanted to talk first with my coach and with Pique and stand aside of this, as I said before it would have been a mistake if we mixed both sports and politics because above everything we have a common goal that is the qualification for Russia World Cup and that's the objective of the whole team."
Pique said earlier this week that the abuse he had suffered from Spain fans would not force him to retire from international football.
"I am committed to maximum effort on the pitch and to demonstrate to the people I feel very proud to be in the Spain team," the Barcelona centre-back was quoted as saying by the BBC.