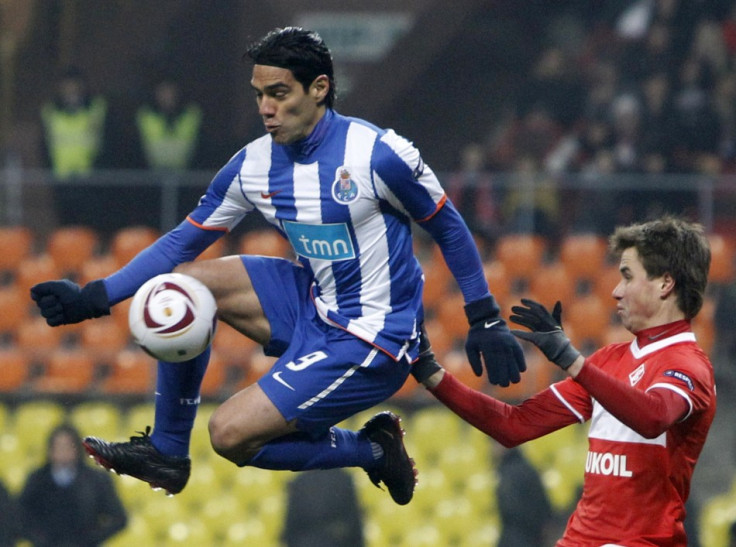 The pick of today's football transfer rumours from Real Madrid including Jose Mourinho's extraordinary bid to hijack Chelsea's attempt to sign Porto striker Falcao. There is news of Real Madrid' pursuit of Manchester City captain Carlos Tevez as well as reports that Emmanuel Adebayor would welcome a return to the Bernabeu. Finally, to cap off an extraordinary week for Real Madrid, there is news that Manchester United star Wayne Rooney is on Jose Mourinho's wish list.
ESPN report that Emmanuel Adebayor has welcomed Real Madrid coach Jose Mourinho's remarks hinting that the Togolese striker is more likely to move to the Bernabeu this summer than Neymar - who was reportedly Real Madrid's number one transfer target. The want-away Manchester City forward has found himself exiled at the start of pre-season at Eastland's and was dropped from the squad that travelled to the United States and has been training on his own.
Adebayor told Spanish newspaper AS: 'We talked before we went on vacation,' Adebayor told AS. 'He said he was calm, that he wanted me to stay. If he called me right now, I would catch the first plane out to Los Angeles [where Real are currently on their pre-season tour]. And if I could play three or four years in Madrid, I would retire at the club.'
Adebayor has also talked up his relationship with Jose Mourinho, saying the Portuguese manager is the best coach he has ever played under. The striker who spent the second half of the season on loan at Madrid said: Mourinho is the best coach I have ever played under, no doubt. I would love to play under him again.'
According to reports in the Daily Mail, Real Madrid are set to hijack any transfer bid from Chelsea for Porto hit man Falcao. Real Madrid has had to accept defeat in their pursuit of Sergio Aguero and Neymar and Jose Mourinho has turned his attention to Porto striker Radamel Falcao. The Porto striker was said to be new Chelsea boss Andre Villas-Boas' top transfer target but Madrid are ready to hijack the deal. Jose Mourinho is ready to meet Porto's £26.5m asking price for the prolific striker. The Daily Mail claims that Falcao's agent, Jorge Medes, who also represents Jose Mourinho, is ready to engineer a deal before the climax of the Copa America.
Reports suggest that Real Madrid are ready to renew their interest in Manchester City captain Carlos Tevez after it was revealed Corinthians' £35m bid for the player was turned down by Manchester City. Real Madrid has been restored as favourites to sign Tevez as it was announced the Brazilian club will not return with a better offer. Jose Mourinho may be reluctant to pay the full asking price for Carlos Tevez but if other striking options fall by the way side, Mourinho may make an offer Manchester City can't refuse.
Finally, the Daily Mail claims that Wayne Rooney will not be looking for a move to Real Madrid this season. Reports in Wednesday's newspapers claimed that Wayne Rooney's former coach at Everton, Tony Farrell, had suggested that Rooney wanted to play for either Barcelona or Real Madrid. The news put Real Madrid on high alert especially considering Wayne Rooney stunned Old Trafford last season by placing a transfer request into the club. However, Wayne Rooney has denied the rumours and says he has no plans to quit Old Trafford. Rooney issued a swift response via his Twitter account to dispel any fresh doubts over his future at United, writing: "I'm not going to leave mufc for barca or Madrid. I'm happy at united and will be at united for a long long time."
For rumours regarding players quitting the Bernabeu this summer click here