Follow today's transfer news live as it happens here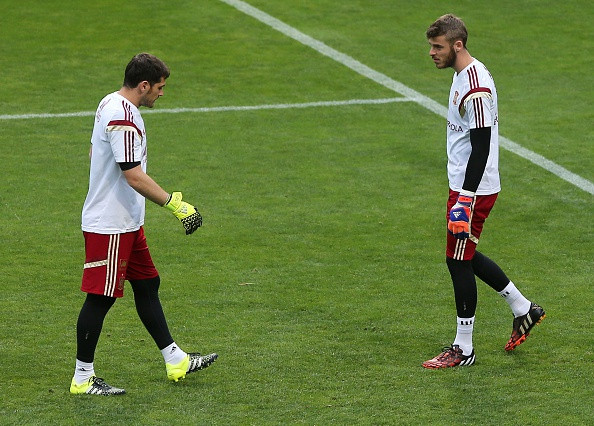 Real Madrid legend Iker Casillas hopes David De Gea's transfer saga to "turns out how he wants" amid reports claiming the Manchester United keeper is still confident of securing a move to the Santiago Bernabeu on the Spanish transfer deadline day on Monday 31 August.
Having left the club earlier this summer to join Porto amid the expected arrival of the De Gea, the Spanish legend believes that his compatriot is a world class keeper, backing him to thrive wherever he finally plays in the new campaign.
De Gea has been heavily linked with a move to Rafa Benitez's side since the beginning of the summer after last season he rejected a renewal of his current deal at Old Trafford, which is set to expire in June 2016. But even though Louis van Gaal decided to leave him out of the squad for the first Premier League games of the campaign United have since blocked his departure by asking around £35m ($53.8m) for the acclaimed goal-stopper.
The Daily Express recently reported that the Mancunians were finally ready to part ways with the keeper before the end of the transfer window should Madrid submit a bid of around £25m. Van Gaal claimed earlier this month De Gea would not be leaving the club at any price but was more coy when asked about the keeper's future on Sunday 30 August.
"I don't know. We have to wait and see but I don't want to interfere," the Manchester Unitd boss was quoted by Sky Sports, following the defeat against Swansea. "As a manager we have divided our tasks and the task is for Ed Woodward (United chief executive) and not for me. You can ask all the players but you have to wait and see until Manchester United make an announcement, or the club where he is going to make an announcement. Otherwise he stays. But we have coped with the situation by buying Romero. That is what we have done as a club to settle that issue. We have done it well."
One way or another Casillas hopes De Gea finally gets what he wants. "We hope that it turns out how he wants and that he's happy," Casillas told AS. "He's a fantastic goalkeeper. His professional situation isn't how he would like but let's hope he can resolve it soon and that it all goes well for him."