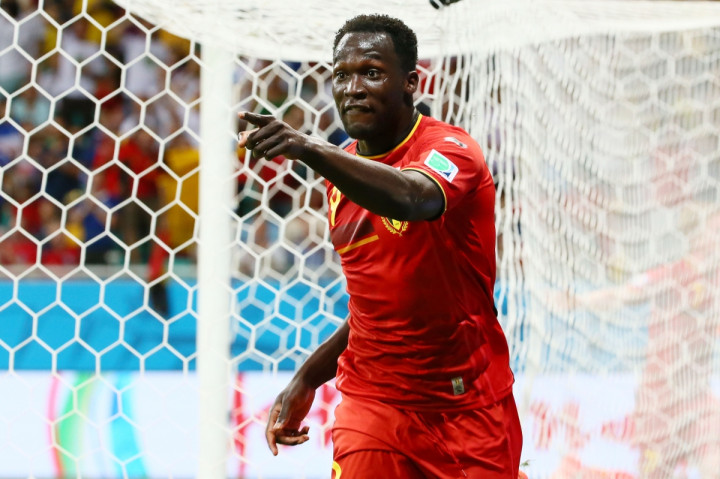 Real Madrid are considering a move for Chelsea wantaway Romelu Lukaku as a replacement for Alvaro Morata.
Los Blancos have already signed midfielder Toni Kroos, while they're reportedly on the verge of completing the signings of both World Cup sensations James Rodriguez and goalkepper Keylor Navas.
After agreeing, on Friday, to Morata's move to Juventus for a fee of around £16m, the Spanish giants are now also looking for a striker to replace the youngster and complete the squad.
Karim Benzema is currently their only number nine and Carlo Ancelotti wants to have a back-up for the French international.
And according to Spanish newspaper AS, the Spanish club have put Lukaku on a short-list of candidates that also includes Radamel Falcao and Alvaro Negredo.
Lukaku looks the most affordable option for Los Blancos as the Belgium international is reportedly out of Jose Mourinho's plans.
Even though Samuel Eto'o and Demba Ba have already left the club, reports claim that Chelsea are set to cash in with him should any club meet their £25m demands. They've already reportedly said they'd consider a loan.
Lukaku was expected to go on loan to Atletico Madrid to replace Diego Costa but manager Diego Simeone blocked the deal, saying he wanted a more experienced forward.
Chelsea signed Lukaku from Anderlecht in 2011, after paying around £20m earmarking him as Didier Drogba's long-term replacement.
However, after making just eight Premier League appearances in his debut season at Stamford Bridge, he was sent on loan for the last two seasons to West Bromwich and Everton.
Roberto Martinez is keen on having him back at Goodison Park while Tottenham are also reportedly interested in securing his services but Real Madrid's approach may convince him to move to La Liga.
Meanwhile, speaking about his future in a recent interview, Lukaku said: "It depends what is the best for me, where the most ambition is and where is the best place for me to develop.
"I'm 21 but I think I'm experienced enough now. I've played a lot of games and scored a lot of goals and now I want to win titles and become one of the best."