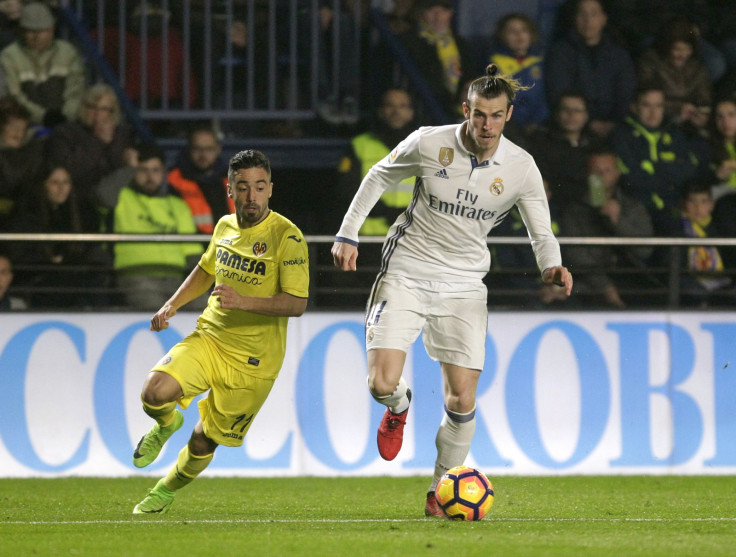 Real Madrid defender Sergio Ramos has dismissed suggestions from Barcelona counterpart Gerard Pique that the capital club receive favourable decisions from referees.
Pique tweeted his displeasure at refereeing decisions that have gone in favour of Real this season after their 3-2 win over Villarreal on 26 February.
Manu Trigueros and Cedric Bakambu struck early in the second half to give the hosts a commanding lead at El Madrigal, before goals from Gareth Bale, Cristiano Ronaldo and Alvaro Morata gave the visitors a crucial three points.
The home side were incensed at referee Gil Manzano for awarding Real a penalty for handball by Bruno Soriano in the 73rd minute, which Ronaldo converted to level the scores at 2-2.
"Against the same teams. 8 points. Those clips are from the Madrid press, if you doubted," Pique wrote on Twitter.
But Ramos dismissed the remarks and said bad luck with refereeing decisions even out over the course of a season.
"I would be surprised if it would be [Lionel] Messi [to write the tweet]," he was quoted as saying by ESPN.
"We already know about Pique's world, where everything's a plot against him.
"The referees have a difficult job, we have to try and make them more comfortable. Referees sometimes give you and others take away, but you have to be prepared for everything.
"We are not going to get into these issues because it will not change anything, the three points will be added and we will continue to be first."
Zidane refused to discuss the penalty incident but said his players were adamant that Bruno had handled the ball.
"The players have said that it was a handball," he was reported as saying by Goal. "I didn't see it from where I was and I'll never interfere with refereeing decisions. He awarded it and that's that.
"We performed much better in the second half than we did in the first. We got into more scoring positions and ultimately we come away with three points against opposition that can make life tough for you.
"We're happy to have taken three points against a great side."