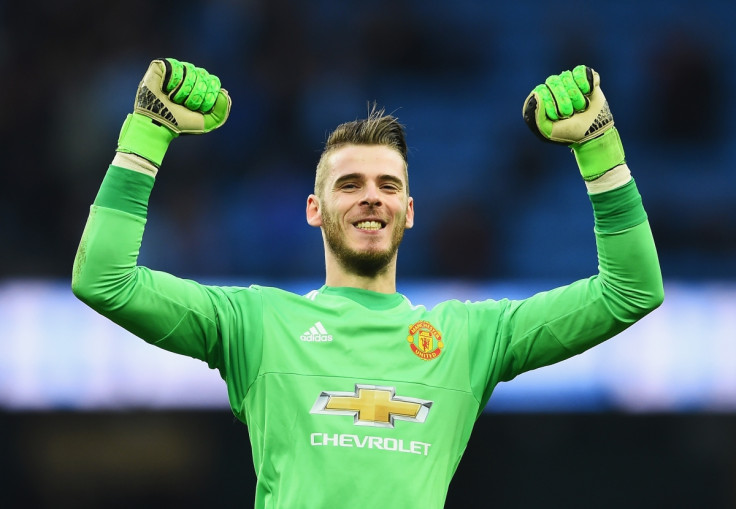 Real Madrid president Florentino Perez has claimed that Zinedine Zidane will be the one to decide who could bolster the Champions League winners ahead of next season amid speculation linking them with a new attempt to sign David De Gea. Yet, the club chief suggested that the Manchester United keeper will not be a priority should Keylor Navas continue at the Santiago Bernabeu as "managing two great" goalkeepers would be complicated for the boss.
The Spanish giants secured their 11th Champions League crown on Saturday (28 May) after beating Atletico Madrid in the penalty shoot-out. Navas has been hailed by the club fans as one of the main reason for that success despite the Costa Rica international only staying at the Santiago Bernabeu last summer due to the club's failure to sign De Gea on deadline day.
The Spanish giants and Manchester United eventually agreed a deal for the Spanish international on deadline day with Navas expecting to make the move in the opposite direction as a makeweight. However, both transfers collapsed as paperwork did not arrive at La Liga headquarters on time and the keepers continued one more season at the Santiago Bernabeu and Old Trafford respectively.
Reports in Spain in recent weeks have claimed that Real Madrid are still considering renewing their attempts to sign De Gea during the coming transfer window. AS even recently reported that last summer the keeper and the Red Devils included a €50m (£38.1m, $55.8m) release clause in his contract to facilitate the move to the Santiago Bernabeu – although it will expire on 15 June.
Perez has now been coy over his club's intentions to sign De Gea but suggested that there is no space for both Navas and him at Real Madrid.
"I am not the one who has to decide," he said to Marca when asked whether Navas' impressive campaign closes the door to De Gea. "I would say it is very difficult to manage two great players in that position," he added.
One way or another, the president revealed that Zidane will oversee all the transfers ahead of next season. "It's very difficult to bring someone," the president said. "It's the truth. I'll talk to Zidane. Our obligation is to be much better every year. He will decide if we can get someone better than we have."
Perez also admitted his admiration for Juventus' coveted star Paul Pogba. "[Pogba] is a great player, but in midfield we have six great players, so I would not want to discuss speculation," Perez said. "While he excites me, it is difficult to reach agreements if there are no termination clauses. If a player such as him is available, we may go for him, but would have to reach an agreement.