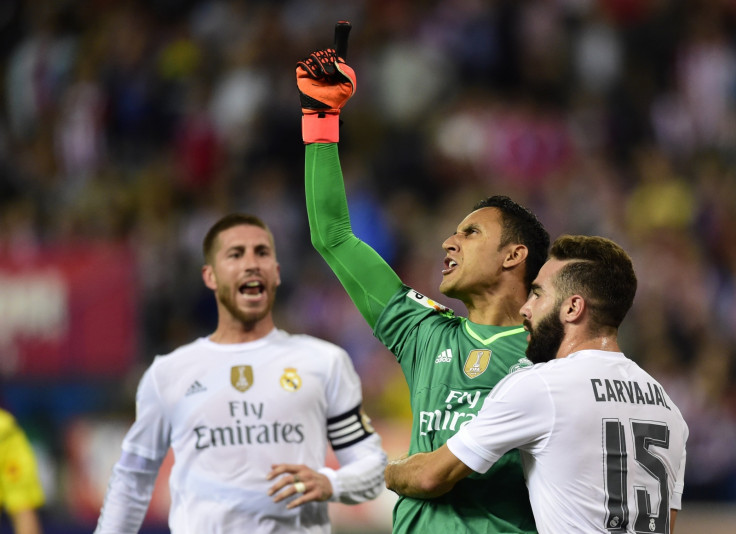 Real Madrid duo Keylor Navas and Dani Carvajal will respectively miss the Copa America and the Euro Championship 2016 due to injuries. The Champions League winners have failed to set a deadline for the recovery of the duo but both the Costa Rican and Spanish football federations have confirmed that the two players will be unable to help their national teams this summer.
The news is a massive blow for both countries as Navas and Caravajal were expected to play a massive role for Óscar Ramírez's Costa Rican side and Vicente del Bosque's Spanish campaign in the Copa America and the Euro 2016 respectively.
Navas has been one of the most consistent Real Madrid players through the 2015-2016 season and is also one of the leaders of his national team alongside Arsenal forward Joel Campbell.
The keeper played the full game during the Champions League victory over Atletico Madrid on Saturday (28 May) but Real Madrid advised Costa Rica to give him a rest after announcing that the 29-year-old keeps struggling with an Achilles issue that has been hampering him since the beginning of the campaign.
"After the tests carried out this afternoon on our player, Keylor Navas, at the Sanitas La Moraleja University Hospital, he has been diagnosed with an Achilles tendinopathy in his left foot. His recovery will continue to be assessed," Real Madrid confirmed.
Costa Rica Football Federation, after analysing the medical report given by the Spanish giants, has confirmed his absence for the Copa America.
Meanwhile, Real Madrid right-back Carvajal was forced to be replaced by Danilo during the Champions League final after he suffered a "grade-two injury to the right iliopsoas".
Del Bosque has thus opted to call-up Arsenal right-back Hector Bellerin to replace him ahead of the Euro 2016, as Spain will try to revalidate the title they won in 2012 against Italy.