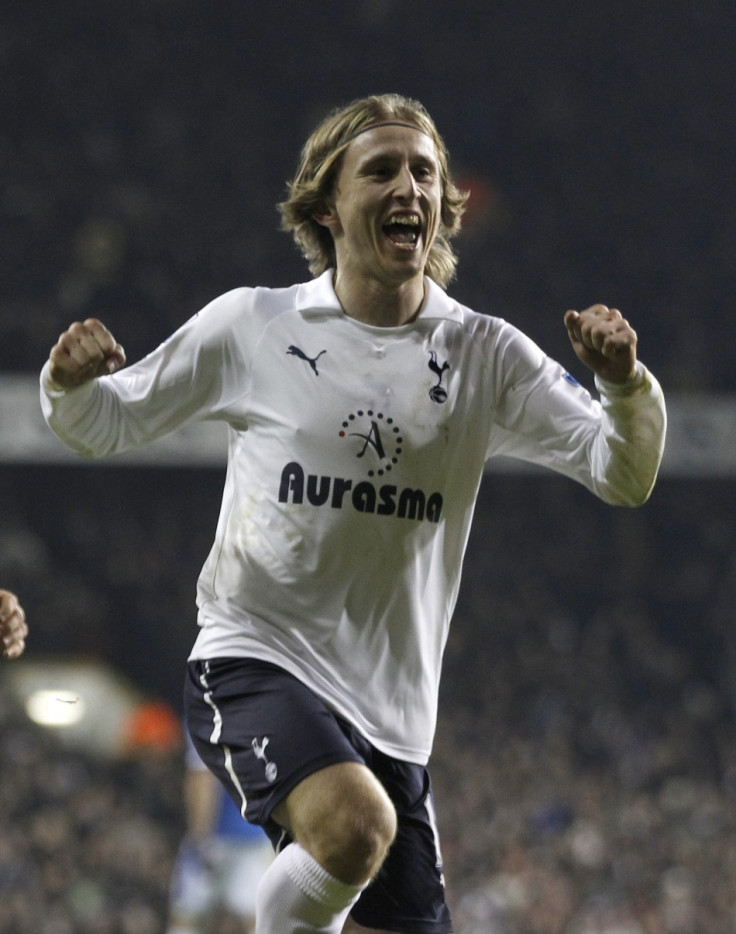 Spanish champions Real Madrid are reportedly lining up summer moves for Tottenham midfielder Luka Modric and Manchester City striker Sergio Agüero.
Modric's future at White Hart Lane is in doubt again, after Spurs' Champions League hopes for next season ended with Chelsea's win over Bayern Munich on Saturday night. The Croatian did say earlier he would consider his future at the club after the summer's European Championships and it now seems Madrid boss Jose Mourinho has, according to Spanish newspaper Marca, identified the creative player as a top target. The player is also a long time target for Chelsea, who had at least two big-money bids rejected last summer; these came after the 26 year old publicly expressed his desire to leave. Should the Croatian make that request again, without Champions League football on offer, it is difficult to see the club refusing his wish and they will certainly prefer to see him move outside of England.
In addition, Madrid are also interested, according to the Mirror, in City's Argentine striker; Agüero has been linked with a move to the Santiago Bernabeu on a fairly regular basis this summer and given that Madrid's own Argentine ace, Gonzalo Higuain, may well leave the club, Mourinho will want someone equally high-profile to replace him. Agüero moved to the Etihad from Madrid's cross-town rivals Atletico for £35mn because the Vicente Calderon club were unwilling to hand over their talisman to their derby rivals. City's Argentine has 23 goals and eight assists in 34 league appearances in his debut season in England and Mourinho's side are reportedly willing to shell out £50mn for him.
Meanwhile, rumours about Higuain's transfer to Juventus continue, with Fabio Capello, who has managed the Old Lady of Turin in the past, stating the 24 year old would be an ideal signing. An earlier IBTimes UK report suggested the Italian champions' sporting director, Fabio Paratici had flown to Madrid to open talks.
"Higuain is ideal for the game Juventus play. Gonzalo is a player who works hard for the team. He never stands still waiting for the ball, instead he goes looking for it, works back and harasses defenders when they have the ball. Then, in front of goal he is very good, he is a born striker. Just look at his scoring record," ESPN quoted the ex-England manager as saying.
"From the point of view of character, he is a great guy. He works hard and has a fantastic attitude. In that first season in Europe he was always the first to turn up to training, and was not scared of fighting for a place in the team," Capello added.
Higuain scored 22 times and had seven assists, from 35 league appearances, for Madrid this season. he joined the club from Argentine side River Plate in 2007.