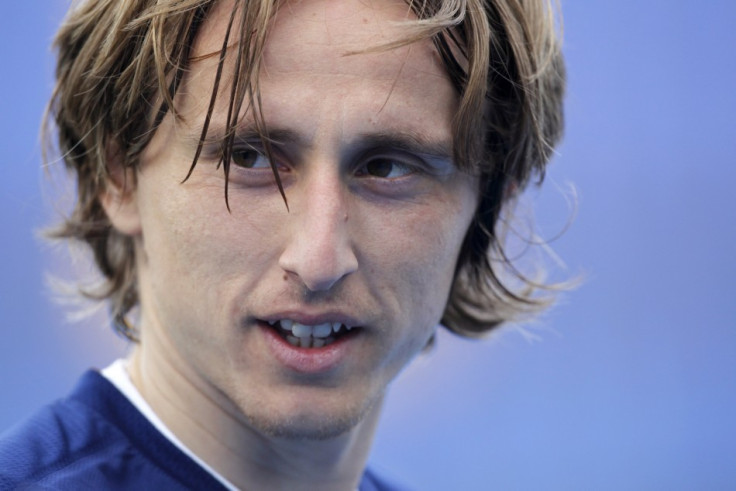 According to a report by the Daily Mail, Tottenham Hotspur midfielder Luka Modric may be on the verge of a shock move to Spanish champions Real Madrid. The 26 year old Croatian international is presently with his national team at the 2012 European Championships and preparing to play, interestingly enough, Spain, in the last of the two teams' Group C games.
The stylish central midfielder has been a long time target of Spurs' London rivals Chelsea and the Roman Abramovich-backed club made strenuous attempts to sign him last season, including a whopping £30mn bid, according to the Daily Mail. Back then, it seemed the Blues would get their man, especially since Modric himself repeatedly stated his desire to join Chelsea. However, Spurs chairman Daniel Levy held firm and refused to sanction the sale. Croatia national team coach Slaven Bilic also weighed in, giving his star player some advice about switching clubs.
"I have spoken with Luka and I will respect whatever he decides to do. If he decides to leave then Luka should do it for the right reasons," the coach said to The Sun.
In recent times, Modric has been linked to another of Spurs' Premier League rivals - Manchester United. A report in The Sun said Sir Alex Ferguson had tabled a £25mn (rising to £30mn) for the player and a four year deal worth £26mn. The only issue was the player is busy with the 2012 Euros and has asked to hold all discussions until after the tournament.
In any case, that news came after growing realisation that Chelsea, their interest from last season notwithstanding, would probably not pursue the Croatian very seriously this summer, having already signed Werder Bremen attacking midfielder Marko Marin for approximately £7mn.
The most recent news suggests Jose Mourinho's Real Madrid may look to steal a march on Ferguson and steal Modric. The report quotes Croatian striker and Modric's team mate Mate Bilic, who now plays for Spanish club Sporting Gijon.
"I'm very good friends with Modric," Bilic was quoted as saying by the Daily Mail, "He wants to play in the Spanish league. He loves the Premier League but he wants to play in Spain. He's very close to agreeing a move."
The report also quotes former Croatian international and former Real Madrid player Davor Suker.
"Luka Modric is a player who could play for Real Madrid. He needs to be playing for a team that will win trophies. He'd be perfect for them," Suker was quoted as saying.