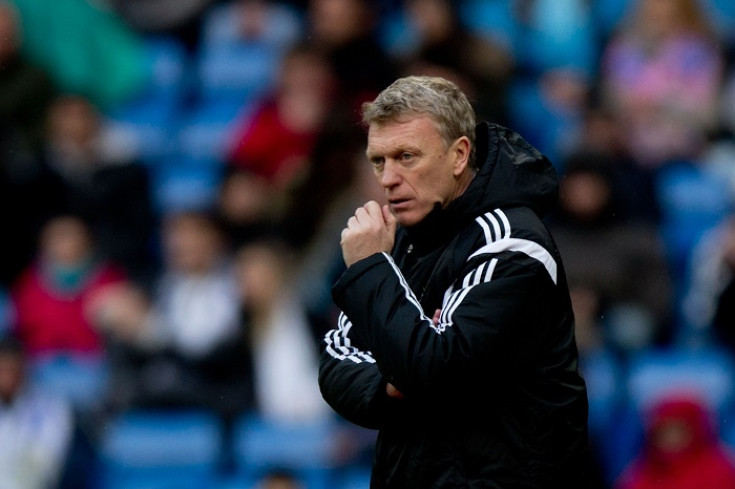 Former Manchester United manager David Moyes is confident his Real Sociedad team can avoid relegation to the second division even though he has only managed to win three La Liga games from his 11 in charge.
After his nightmare spell at Old Trafford, the Scottish manager decided on a fresh challenge when took charge of the Real Sociedad in November 2014.
The Basque side struggled at the start of the campaign under Jagoba Arrasate, sitting 15th in La Liga table with just two victories from their first 11 games - one of them secured by caretaker Asier Santana prior to Moyes' arrival.
The former United boss was expected to resurrect the team but, apart from an impressive victory over Barcelona, Moyes has failed to drastically changed the situation of the team for the better.
Real Sociedad were recently knocked out of the Copa del Rey by Villarreal. Meanwhile, the club has secured five draws, three defeats and just three wins from the first 11 domestic league games under Moyes.
He had to respond to a lot of questions about relegation concerns during the press conference ahead of the La Liga game against Almeria, who are 16th and just a point behind Moyes' team, on 13 February.
"It is a big weekend. But it was also big last weekend [when Real Sociedad drew with Celta]. We had then a good chance to climb to 10th. I think we are enough good to not be so close to relegation. If we would have won [against] Celta last week I probably wouldn't being responding so many questions about relegation. We have to win and improve to avoid these problems," he admitted.
"Because we've let points slip recently we have to be careful when it comes to the relegation spots at the moment to not make too many mistakes. If we had won last week and held on to the points in these last games we'd be looking to the top. It can change very quickly if we win Almeria."
The manager also regrets failing to sign any players during the January transfer window to overcome the situation.
"I think everyone is aware that we wanted to try to add to our attacking options in the transfer market if possible, but we weren't able to do so," he said.
"We now just have to work with what we have and try and get them to win. We have to go there with a real positive intent, which we will do. Recently, we've been winning may games at 1-0 but our message is for them to go on and get the second, the third... so we want to get rid of that bad statistic at Almería and secure a positive result."