The real-life Wolf of Wall Street has launched a set of high-end perfumes created to transmit the same "animalistic" charisma the former stockbroker had when he was riding high.
Jordan Belfort is behind two fragrances, Phenomenal and Chemistry, for men and women, "designed at molecular level to enhance your aura and personal magnetism".
Belfort was made famous by the 2013 blockbuster movie in which he was played by Leonardo DiCaprio and directed by Martin Scorsese.
The disgraced financier has teamed up with British-based luxury goods group Beauty Brands to launch the perfumes, which they say unlock the power of pheromones "creating a unique aura when applied".
Phenomenal, which combines notes of Mandarin, and Coriander, into "a cool and effortless animalistic masterpiece, amplifying natural charisma, just like Jordan himself".
Chemistry, with notes of Juniper Berry and Rosemary, "is inspired by the unique life of Jordan Belfort, celebrating dynamism and power while amplifying his (Phenomenal) Chemistry". A 100ml bottle of either perfume sells for $150 (£100).
To complete the high-flying effect customers can also buy a gold-plated money clip with Belfort's initials on it for $300.
Let's do it
Belfort said: "The science behind these new fragrances is simple. Pheromones increase your attractiveness, influence emotions and lift the mood of you and others.
"By enhancing the body's chemical signals, you can elevate feelings of excitement, anticipation and elicit irresistible, innate behaviour. Both fragrances work effortlessly together to provide Phenomenal Chemistry - please use wisely."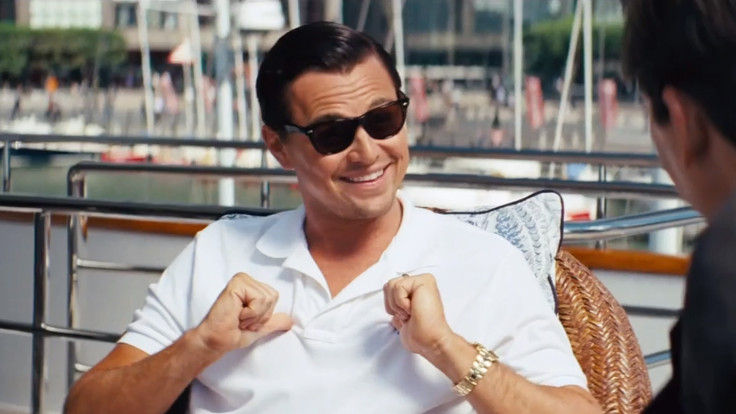 Beauty Brands chief executive Jason Cooper claims the two-year project to create the fragrances began as a joke when he first met Belfort during another business deal.
Cooper said: "Jordan and I met in London as I was investing in a luxury skincare brand. I was blown away by his drive, passion and desire to motivate others.
"I have never witnessed such energy and charisma. It led me to light heartedly say it would be amazing if we could bottle this confidence and magnetism. In true Jordan Belfort style he said, 'Let's do it.' So we did."
Belfort served 22 months in jail for securities fraud between 2004 and 2006 after setting up the discredited Stratton Oakmont brokerage in Long Island.
Motivational speaker
He amassed a fortune worth tens of millions in the 1990s encouraging thousands of clients to buy penny stocks based on misleading or exaggerated statements.
During that time he became notorious for throwing wild parties in the office or at his mansions that came complete with drugs, hookers and dancing dwarfs.
After his release from prison Belfort wrote a memoir, The Wolf of Wall Street, which was later turned into the movie of the same name. He now works as a motivational speaker.
As part of his 2003 sentencing Belfort was order to pay restitution to his victims, and although he has paid back several million dollars he still owes around $100m.