From business to football, Mike Ashley has attracted attention and controversy like a magnet for the last three decades. The Sports Direct founder has gone from owning a small sport shop in the Home Counties to become a billionaire and one of Britain's most recognisable businessmen, yet he continues to eschew publicity and interviews.
At a glance
• Full Name: Michael James Wallace Ashley
• Age: 52
• Place of birth: Burnham, Buckinghamshire
• Net Worth: £2bn ($2.6bn)
• Marital Status: Divorced. Ashley was married to Linda Jerlmyr, from whom he has three kids, Matilda, Anna and Oliver, from 1998 to 2003.
• Listed on Forbes as Britain's 20th richest and the world's 782nd richest man in 2017.
From Ashley Sports to Sports Direct
Two years after leaving school at 16 Ashley opened his first sports shop in Maidenhead under the name Mike Ashley Sports, followed by Preston Sports, which opened in London in 1984. Ashley's first business venture had begun thanks to a £10,000 loan from his family, but the company quickly grew and, after a decade, it had a dozen stores scattered in and around the capital.
Between 1995 and 1996 the company was re-branded Sports Soccer, before becoming known as Sports Direct following a further change of name in the new millennium. Under Ashley's stewardship, the group has acquired a number of high-profile sport brands such Donnay, Lonsdale and Dunlop Slazenger, and now has over 400 stores in Britain as well as 270 more shops in 19 European countries.
Sports Direct made its debut on the London Stock Exchange in 2007, when Ashley sold a 45% stake in the company on the stock market and raised over £900m in the process. Things soon turned sour for the tycoon, who described shareholders as "cry babies" in an interview with the Sunday Times, after Sports Direct shares lost half their value soon after the flotation.
Zero-hours controversy
Earlier in 2016, Sports Direct was heavily criticised for the treatment of its staff and for the working conditions it offered.
A report into the company's operations released in July concluded Ashley had built his success on a business model that treats workers "without dignity or respect".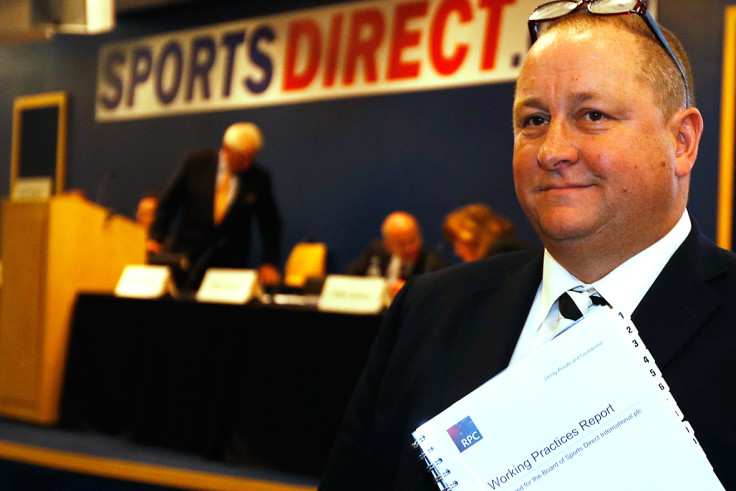 It said working conditions for his staff were similar to those of a Victorian workhouse, and heard numerous accounts of worker mistreatment, including staff being penalised for taking breaks and promises of permanent contracts in exchange for sexual favours.
MPs from the Business Select Committee concluded Ashley had built his success on a business model that treats workers "without dignity or respect", and that working conditions for staff were similar to those of a Victorian workhouse.
While questioned by the committee, Ashley admitted some staff at the company had been paid less than minimum wage. He had pledged to improve conditions and extended an open invitation to MPs to visit Shirebrook unannounced in the future.
Personal life
For a man who has made a habit of being at the centre of attention, surprisingly little is known of Ashley's personal life. The Sports Direct found married Swedish-born economics graduate Linda Jerlmyr, from whom he has three kids, Matilda, Anna and Oliver, in 1998 but the couple divorced five years later.
The settlement is though to have been extremely costly for Ashley, who was reportedly forced to hand over the family home, property and assets with total worth of £50m. Rarely one to be dressed formally, the 52-year-old, who was a county level squash player in his youth before injury curtailed his career, is known to prefer chinos and shirts to suits and ties.
Ashley purchased his North London home for £12m in 2005 and commutes commutes by helicopter.
From hero to zero at Newcastle
When Ashley purchased Newcastle United in 2007 for around £134m he appeared to have saved the North East club from almost certain financial oblivion. Initially extremely popular with the fans - he was spotted drinking with them in local bars and attended matches wearing a club replica shirt - things soon began to unravel.
In September 2008, Ashley put the club up for sale after Kevin Keegan resigned from his role as a manager, following issues with two of the club's director. Three months later, however, Ashley changed his mind, announcing the club was no longer up for sale and has since repeatedly stated he intends to remain at the helm.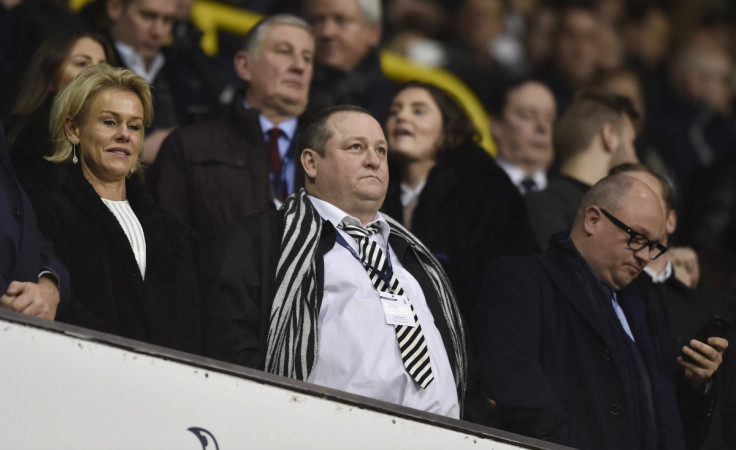 "I'm not going anywhere until we win something," he said in May 2016.
The news did little to please fans, who have grown disillusioned with Ashley's running of the club. Under Ashley, Newcastle been relegated, promoted, qualified for the Europa League, relegated again before achieving a swift return to the Premier League last month.
On Monday (12 June), it emerged that Ashley could be mulling the sale of a share in the club to a group of Chinese investors, according to reports.
The Daily Telegraph said Ashley has held talks with a consortium of investors interested in buying Newcastle and that he has informed manager Rafael Benitez of the development. The report added the retail entrepreneur is willing to sell a share of the business as he does not believe anyone is ready to match his £400m asking price to complete a full takeover.
Rangers and more controversy
In 2015, Ashley attracted the ire of Rangers fans after unveiling plans to secure a £10m loan using the club's stadium as security. The tycoon, who still holds an 8.92% stake in the Glasgow club, was strongly criticised by the main Rangers supporter groups, who have expressed major concerns and distrust about his intentions.
Ashley has since been ousted by the club board and has been embroiled in a bitter feud with Rangers chairman Dave King. However, in April this year, Ashley was rumoured to be considering making another move for the Ibrox outfit, who have failed to challenge arch rivals Celtic since returning to the Scottish top flight two seasons ago.