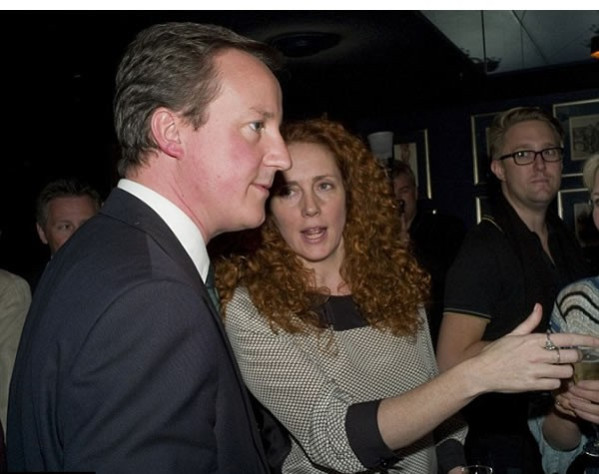 The relationship between UK Prime Minister David Cameron and former News International chief Rebekah Brooks has come under renewed scrutiny following the fresh publication of friendly text messages between the two.
Two text messages were obtained by The Mail on Sunday, which reported they were part of a huge number of emails and texts submitted to the Leveson Inquiry.
In one text message sent to Brooks by Cameron, the prime minister said: "The horse CB put me on. Fast, unpredictable and hard to control but fun. DC," referring to Brooks' husband and racehorse trainer Charlie Brooks.
In a separate text message about Cameron's conference speech Brooks wrote: "Brilliant speech. I cried twice. Will love 'working together'."
The text exchange took place in October 2009 soon after Brooks was appointed chief executive of News International.
The messages were submitted by Downing Street and Brooks to Lord Justice Leveson and the inquiry is to release its report later in November 2012.
Only a few messages have been made public so far, leading the opposition Labour Party to accuse the authorities of a cover-up.
The revelations are bound to embarrass Cameron as they further reveal his close relationship with Brooks. They live near each other in Oxfordshire, and Cameron attended Eton College with Brooks' husband.
"The prime minister has always been happy to comply with whatever Lord Justice Leveson has asked of him," said a Downing Street spokesperson.
Brooks had earlier told the Leveson Inquiry that Cameron used to sign off his messages to Brooks saying "LOL", thinking it to mean "lots of love" rather than "laugh out loud".
The links between politicians and the media, especially Rupert Murdoch's News International, have been in the spotlight ever since the phone hacking scandal erupted in July 2011.
Brooks is currently facing trial for alleged conspiracy to access voicemails.