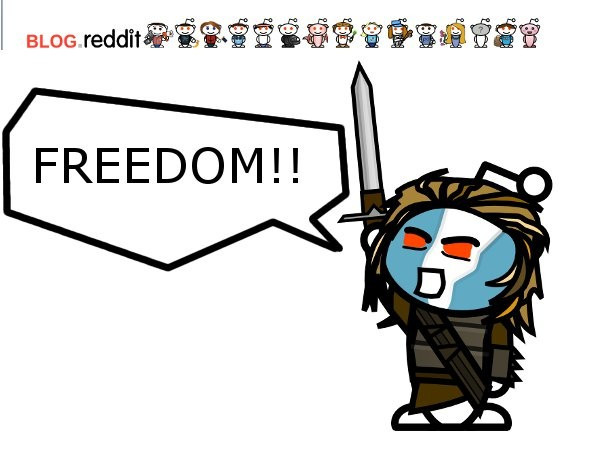 Social news site Reddit has taken a stand against the controversial Stop Online Privacy Act (SOPA) and has stated that it will go offline for 12 hours on January 18.
SOPA has been fiercely opposed by many sites and individuals from hackivists Anonymous to Digg creator Kevin Rose and now Reddit has said that the freedom the internet enables is in jeopardy.
"Congress is considering legislation that will dramatically change your internet experience and put an end to reddit and many other sites you use everyday," Reddit said in a blog post.
If passed, SOPA will make it an offence for websites to link to pirated or copyrighted material, resulting in up to five years in prison for anyone caught streaming 10 of more pieces of music or movies online within six months.
A concern about SOPA is that it gives police the right to arrest, fine and potentially jail individuals for minor offences like uploading copyrighted material to YouTube; currently such offences result in nothing more than the content being removed from the site.
The website - where users submit new stories that they find interesting - claims that SOPA will be signed into law by President Obama and believes that the act is dangerous and "there are powerful forces trying to censor the internet".
Reddit said: "We've seen some amazing activism organized by redditors at /r/sopa and across the reddit community at large. You have made a difference in this fight; and as we near the next stage, and after much thought, talking with experts, and hearing the overwhelming voices from the reddit community, we have decided that we will be blacking out reddit on January 18th from 8am-8pm EST (1300-0100 UTC)."
The social news site continued: "Instead of the normal glorious, user-curated chaos of reddit, we will be displaying a simple message about how the PIPA/SOPA legislation would shut down sites like reddit, link to resources to learn more, and suggest ways to take action."
Following various protests from Anonymous and disagreements from almost every consumer group under the sun, major companies such as Sony, Nintendo and EA have quietly stopped supporting the act.
Finally, Reddit issued a plea to its users to submit any suggestions they have about how to fight against SOPA.