Redknapp: Tottenham's 'Incredible Specimen' is Evidence of Premier League Transformation
Bale signifies new breed - Redknapp.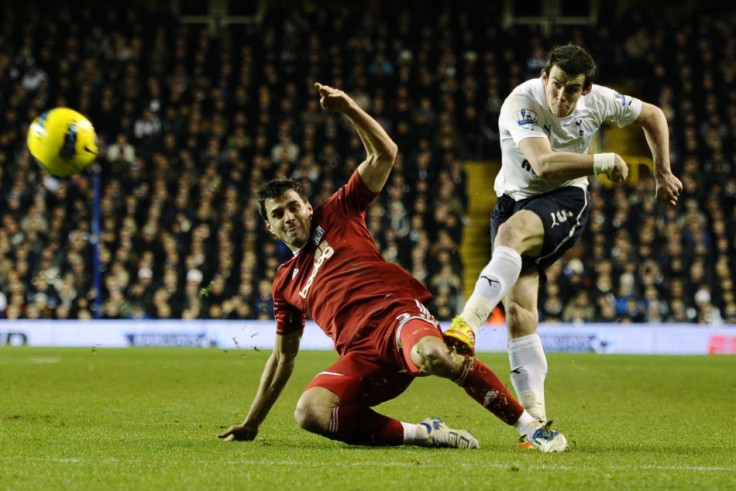 Liverpool legend Jamie Redknapp has lauded football's changing attitudes toward player fitness and credits young players, such as Tottenham's Gareth Bale, with pioneering a shift in perceptions.
At Tottenham, Bale has benefitted from a level of medical advice unimaginable just 15 years ago and it is this superior treatment that Redknapp believes is responsible for the midfielder's run of form this season.
The Wales international, 22, has put his injury troubles of previous years behind him to net seven goals in 19 league appearances and fire Tottenham to within three points of leaders Manchester City.
And the aforementioned Liverpool legend remains adamant a player like Bale is indicative of much the Premier League has been transformed since the turn of the century.
"Gareth Bale [shows]... how football's attitude has changed," former Liverpool midfielder Redknapp told the Daily Mail.
"With his wide shoulders and his powerful acceleration, he could have been a rugby player or a runner.
"The kid is an incredible specimen; he looks after himself, is beginning to realise how good he can be and embraces the sort of medical advice available at all the top clubs."
The Sky Sports pundit revealed the level of off-pitch advice available in 2012 is remarkable when compared to the environment he played in at Liverpool in the mid-90s.
Redknapp was part of a cohort of Liverpool players whose attitudes to fitness are perhaps best summed up by Neil Ruddock's infamous description of a training session during the 'Spice Boys' era.
"I was meant to be working my way back to fitness on a running machine in the gym, but when the physio disappeared I went off for a cuppa and a bacon butty," Ruddock said. "Five minutes before he returned I went back, started jogging again and threw water over myself to look like I was sweating. The physio came back, pointed to me and said to the young guys in the room: 'That's a proper professional'."
And Redknapp insists Ruddock's claims are not without an element of truth.
"If someone had walked into a football dressing room 15 years ago and explained the benefits of classes in yoga or Pilates, they would have been laughed at and asked to leave. And not so politely," he added.
"It was bad enough showing up with a wash bag - but stretching? The misconception at the time was that it was only for girls. Stretching was the warm-up bit that got in the way of the ball coming out."
"There was a time when the 'magic sponge' man splashed cold water on your face, regardless of the injury you had. Now football has highly-trained and very skilled medical and technical teams responsible for a multi- million-pound industry.
"Manchester City have recently taken Tottenham's head of fitness, Sam Erith. It used to be about poaching a rival centre forward, now it's the technical staff. Everyone is looking to gain an advantage; the fine details can make a difference."
© Copyright IBTimes 2023. All rights reserved.