Redknapp: Tottenham's Defensive Star Would Cost Around £40m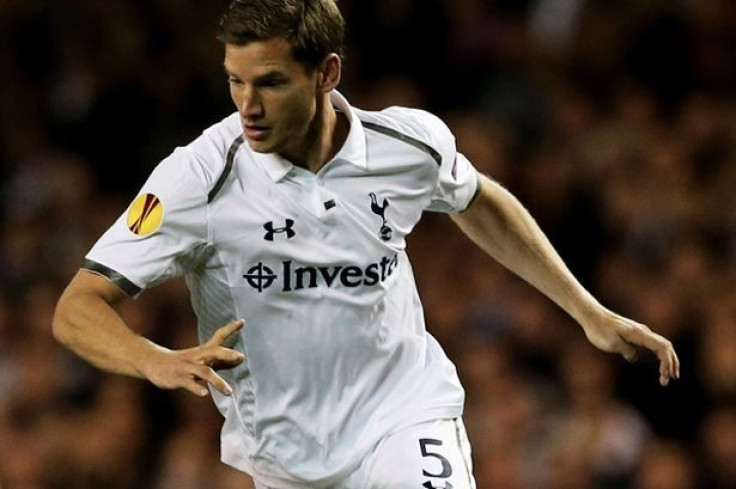 Harry Redknapp has claimed that Jan Vertonghen would be the perfect addition to Manchester City but Tottenham would charge at least £40m for his services.
Vertonghen made the move from Ajax to Tottenham in the summer transfer window of 2012 and has since become an integral member of the starting XI.
His defensive abilities have helped steer Spurs into serious contention for a top four finish over the last season and a half but Redknapp, who left the club upon Vertonghen's arrival at White Hart Lane, believes the Belgian would be put to good use at title-hungry City.
"The defence is not so solid and the guy who could put that right at a stroke is Jan Vertonghen," he told the Sun.
"The deal to take him to Spurs was just being finalised when I left, and I think he's one of the best defenders in world football.
"The way he brings the ball out of defence makes him perfect for City. He would probably cost around £40m, but an all-Belgian central defensive duo of Vertonghen and Vincent Kompany could prove priceless."
Tottenham are currently sixth in the Premier League table and are two points off the top four. After undergoing a changeover in managers at the end of last year the side are recovering well under Tim Sherwood though they struggled against Arsenal at the weekend, losing 2-0 in the third round of the FA Cup.
The side would likely be hopeful of holding onto Vertonghen but with City reportedly on the lookout for a defensive signing they could test the Belgian's resolve to stay in north London where a challenge for silverware this season is unlikely.
The 26 year old has recently come back from a lengthy injury spell that saw him miss the latter stages of 2013.
© Copyright IBTimes 2023. All rights reserved.