Refugee crisis: 13 drown crossing from Turkey to Greece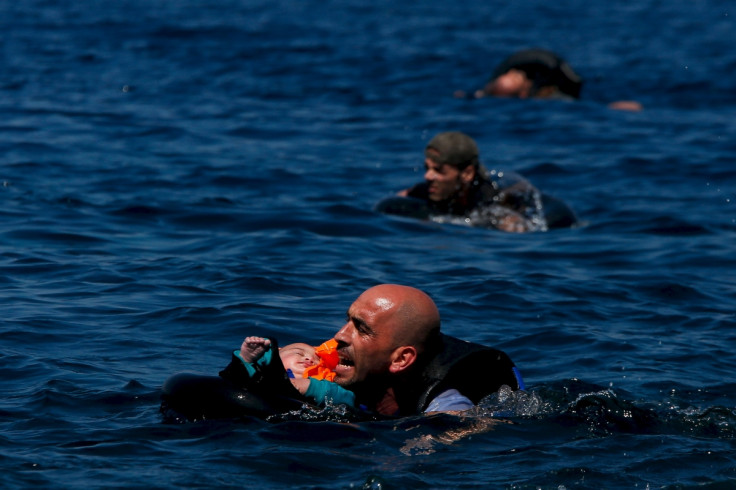 At least 13 people, including many children drowned as their boat sank off Greece in the latest migrant tragedy to hit the Mediterranean this year. Greek coastguard said they rescued another 15 people who were on board the small rubber boat that went down just before dawn as it was trying to reach the eastern Aegean Sea island of Farmakonissi from Turkey.
Authorities were searching waters off the small island for at least one missing person. They identified the victims as seven children, four men and two women. Less than 24 hours earlier another 11 refugees, including three children died in a similar incident a few miles to the north near the Island of Samos.
The incidents added to the ever-growing toll of migrant deaths at sea. According to the International Organisation for Migration (IOM) about 3,700 people drowned while attempting to reach Europe in 2015. The sea route from Libya to southern Italy has so far proved to be the deadliest, with more than 2,800 people losing their lives in the long stretch of open waters separating the southern European peninsula from Africa.
Earlier this week, IOM said the number of migrants and refugees reaching Europe this year has breached one million. The milestone marks a four-fold increase on last year, largely fuelled by the continuation of devastating wars in the Middle East.
The vast majority of arrivals were recorded in Greece, with 800,000 people landing there after treacherous sea crossings from Turkey. Syrian, Afghans, Iraqis and Eritreans fleeing conflict, repression and poverty at home made up most of the newcomers that have fuelled Europe's worst refugee crisis since World War II.
© Copyright IBTimes 2023. All rights reserved.