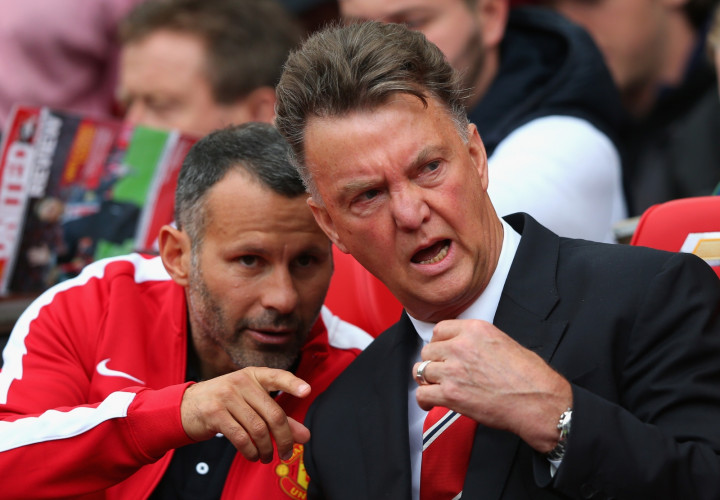 Manchester United manager Louis van Gaal has welcomed a number of his injured players back to training, but is wary of immediately putting them back in his first team.
Chris Smalling, Phil Jones, Michael Carrick and Ander Herrera were among those to return to training on Friday, as the injury crisis that has engulfed Old Trafford in recent weeks begins to subside ahead of Monday's meeting with West Bromwich Albion.
Van Gaal has turned to the likes of Paddy McNair and Tom Thorpe to step into defence, the most injury-hit area of his side, but the Dutchman feels the worst is now over after all of his players returned from the international break unscathed.
"We have four players injured now – and that is good," van Gaal told reporters. "We have no problems with the international players. A lot are coming back. This morning, we didn't need any players from the second team and that is a plus. I am very happy because there are no injuries from the international games.
"The players who are recovering are not able to play. But we are in a good way. We have to wait and see for the line-up. On Monday you will see. "
United went into the international break having secured back-to-back victories in the Premier League for the first time since April. However, their 2-1 victory over Everton was largely down to the superb efforts of David de Gea as familiar problems crept into United's performances in the final third of the game, despite their thrilling start to the match.
Van Gaal admits the club are still working on remedying the issues that have seen them lose ground from a winning position in their last three games, but is growing ever-more confident of restoring stability in his side.
"We need more balance, I said that after the Everton match," van Gaal continued. "I'm looking for balance in the team, not just spectacular attacking football. When you lose the ball, you must have a shape as a team and then you can defend more easily. You can kill the game better.
"Of course, like I have already said, we could have done better because I don't think that we are in balance now. I am sorry to say that, but it is the truth. We are moving forward in training sessions through and evaluating those sessions. I hope that we shall improve."