The blue-eyed boy of English cricket has taken a long and, at times, bumpy road towards the 100th Test match of his career in Rajkot. But at the relatively young age of 30, Stuart Broad has already done enough to write his name into the record books of English cricket.
Since making his debut on a dry, turgid wicket in Colombo in 2007, Broad has produced some of the most memorable match-winning spells of the modern era. And while debate will continue to rage about whether Broad is a great bowler, or merely a bowler of great spells, it is worth reflecting on some of his finest moments in an England shirt.
vs Australia at The Oval 2009
On a scorching summer's day at The Oval in 2009, Broad offered England fans the first real glimpse of his ability to turn the course of a match in a session. Back then, the floppy-haired blonde was still living in the shadow of the soon-to-depart Andrew Flintoff – but Broad pushed himself to the centre of the stage with an Ashes-clinching spell of 5-37 in 12 overs.
The dramatic passage of play included the wickets of Shane Watson, Ricky Ponting and Mike Hussey, and reduced the touring Australians from 73 for 0 to 133 for 8 by the time Andrew Strauss decided to rest the country's newest sporting hero.
vs India at Trent Bridge in 2011
During India's 4-0 humiliation in 2011 – which led to England ascending to the number one position in the world rankings – Broad delivered the most memorable moment of the series to turn the Test at Trent Bridge upside down.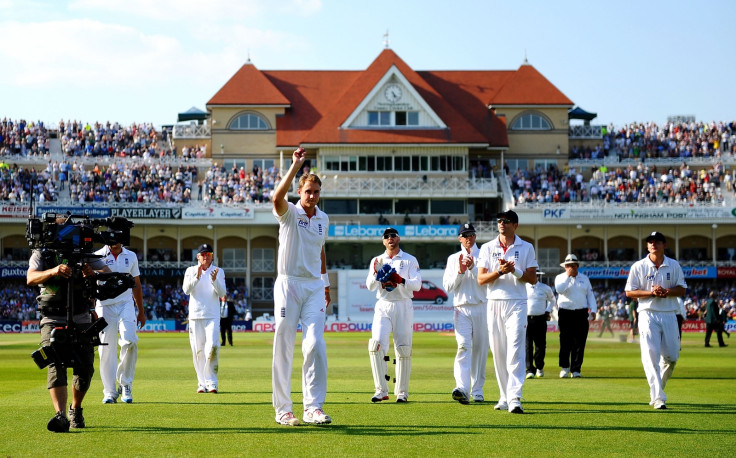 After bowling England out for a paltry 221 and serenely working their way towards a position for 267 for 4, India were well ahead in the match. That's when Broad came to the party. The abrasive fast bowler burst through India's lower-middle order with a devastating display of speed and swing that included the first hat-trick of his Test career. MS Dhoni, Harbhajan Singh and Praveen Kumar all fell within the space of three balls and India's hopes of victory quickly disintegrated.
vs Australia at Chester-le-Street in 2013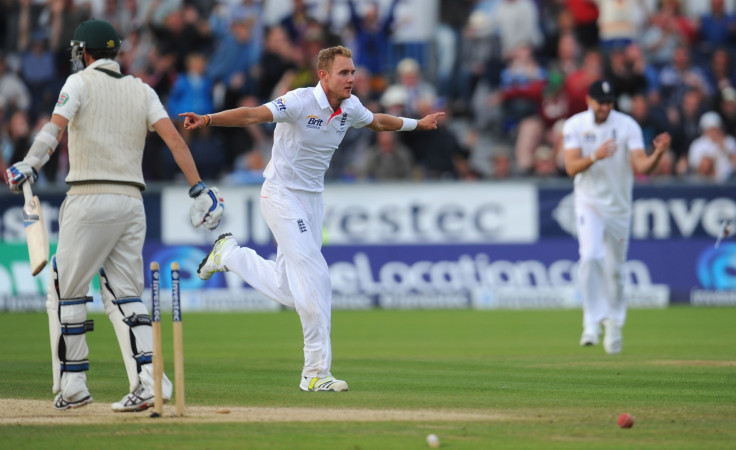 Up until the fourth Test match of the series at Chester-le-Street, Broad's most noteworthy contribution had been his refusal to walk after nicking debutant Ashton Agar to first slip in the opening game. But Broad came into his own during an action-packed evening session in Durham that gave England an unassailable 3-0 lead in the series.
First, he removed Australian captain Michael Clarke with one of the best deliveries of his career, which swung in before leaving the right-handed batsman to clip the top of the off-stump. Thereafter, Steve Smith, Brad Haddin and others fell in a heap, with Broad recording match-winning figures of 6-22 in nine unforgettable overs.
vs Australia at Trent Bridge in 2015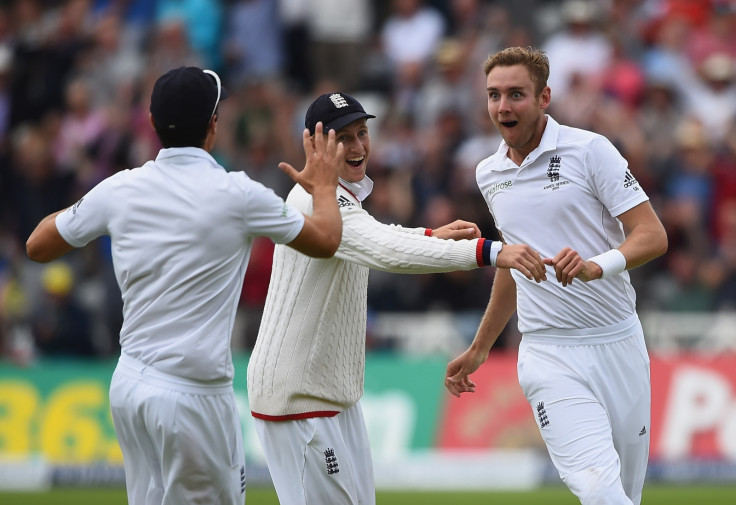 Without the injured Jimmy Anderson for the crunch fourth Test of the 2015 series, England needed a hero to step forward and take the Lancastrian's place. Unsurprisingly, perhaps, the Nottinghamshire fast bowler duly obliged on his home ground.
In seam-friendly conditions, Broad ripped the heart out of the Australian top order, claiming the key wickets of Chris Rogers and Steven Smith en route to taking 8-15 at Trent Bridge. The spell virtually ensured England reclaimed the Ashes before lunch had even been taken on the first day. The Australians were dismissed for 60 in 18.3 overs.
vs South Africa at the Wanderers in 2016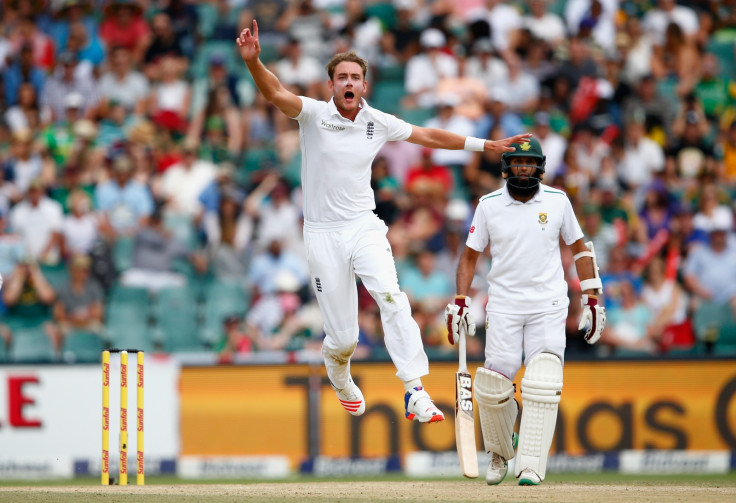 The Bullring in Johannesburg was the stage of Broad's most-recent match-winning spell as he took a spectacular 5-14 in 10 overs, which saw him go past Bob Willis' tally of 325 Test wickets to take his place at third on England's all-time list. Remarkably, Broad conceded just one run between his first and fifth wicket and completely transformed a match that, until his spell, had been evenly poised.
So, regardless of whether Broad is or is not remembered as an England great, he has certainly left fans with some memories to cherish. Like him or loathe him, Broad is not a man who can be ignored easily.