Remaining world number one is 'always hard' says Andy Murray ahead of Barcelona Open
Murray will begin his Barcelona campaign against Dustin Brown or Bernard Tomic on 26 April.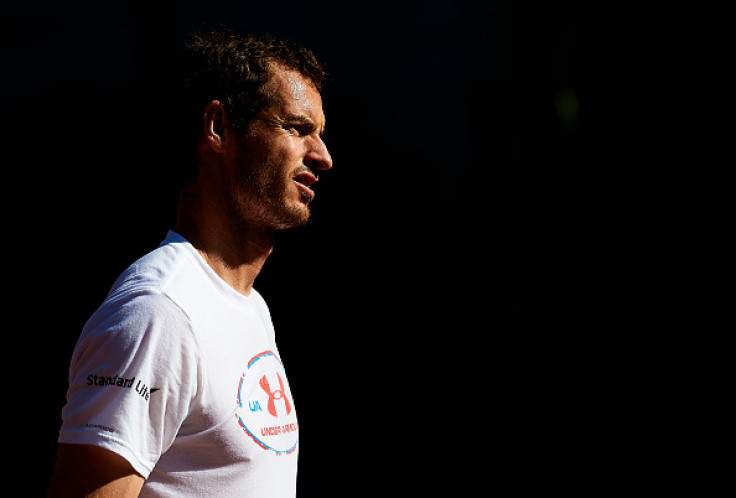 Andy Murray is of the view that maintaining his world number one ranking in tennis will only get tougher with the current level of competition in the game.
The 29-year-old, who is taking part in the Barcelona Open, became world number one for the first time at the end of 2016 as he ended the year with 24 consecutive wins.
However, despite winning the Dubai Open for the first time in his career, 2017 has been plagued with injuries and poor form for Murray as he was knocked out of the Monte-Carlo Masters by Albert Ramos-Vinolas on 20 April.
"I'm happy to be fit and healthy again and hopefully I can start to play some good tennis again soon," Murray told BBC Sport.
"It's always hard to maintain your ranking at the top of the game. You have some of the best players of all time playing just now and playing great tennis.
"A lot of the young ones are starting to play better and better - so it's going to be tough."
The Scot previously revealed that he would have done things differently such as taking more time off a busy schedule after becoming the top ranked player in tennis, but is now trying to get as many matches as possible ahead of the French Open in May.
"I want to try to get matches in," he added. "I haven't played in the last five or six weeks. That's the reason for coming here. The best way to adapt to new surfaces [is] playing naturally against the best players in the world."
"It doesn't matter how many times you practice, it's getting the matches in that counts. My job is to try to win matches this week and hopefully I can do that."
Murray could meet Rafael Nadal in the final in Barcelona, as the Spaniard will look to win the event for the 10th time following his win at Monte-Carlo.
"His results on clay everywhere are very special," Murray noted. "He's dominated all over the major clay-court events throughout his career."
"To win 10 times in one place, I don't know if it's ever been done, but I'd be surprised if it had because it is a very difficult thing to do."
Murray will begin his Barcelona campaign against Dustin Brown or Bernard Tomic on Wednesday (26 April).
© Copyright IBTimes 2023. All rights reserved.