Rafael Nadal is regarded as one of the best tennis players of all time and is seen by many as the best clay-court player in the history of the sport. "The King of the Clay" has won 14 Grand Slam titles during his career and is universally adored by tennis and sports fans alike.
Who is Rafael Nadal?
Born in Manacor, Spain on 3 June 1986, Nadal started playing tennis at the age of three and was taken under the wing of his uncle Toni, who was also a professional tennis player. Toni was not the only sporting uncle that Nadal had; Miguel Angel Nadal was a professional footballer who played for Barcelona and Real Mallorca. He was also capped 62 times by Spain.
Key facts about Rafael Nadal
Date of birth: 3 June, 1986
Home town: Manacor, Spain
Nationality: Spanish
Net worth: $125m
Height: 6'1
Weight: 187lbs
Family: Dating Xisca Perello since 2005. No children.
Twitter: @rafaelnadal
Instagram: rafaelnadal
Facebook: Rafael Nadal
Predictably, Nadal was a dab hand at tennis from an early age and won an under-12 championship at the age of eight. His uncle Toni noticed his nephew was able to hit forehands with both hands and helped Nadal learn to play left-handed in order to give him a real advantage on his opponents from the get-go.
Rafael, like his uncle Miguel, was a promising footballer but was made to choose between the beautiful game and tennis by his father, Sebastian. He chose the latter, and the rest is history.
Nadal turned professional aged just 15 and began his iconic rivalry with Roger Federer just two years later. He defeated his Swiss counterpart in straight sets in the third round of the Miami Masters in 2004, sending shockwaves around the tennis world in the process. The King of the Clay's name would reverberate again a year later when he won the French Open in his first attempt, aged just 19.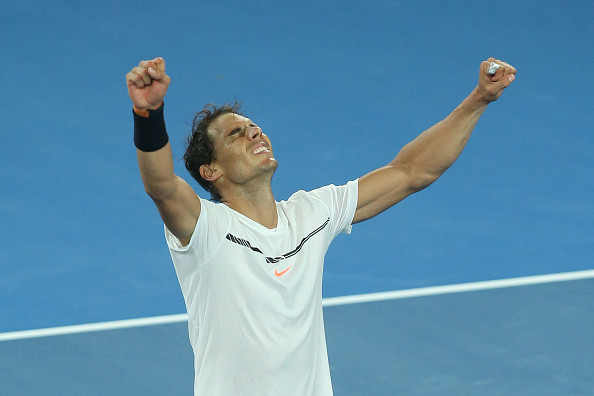 Career highlights
Has won 15 Grand Slams and 69 career titles during his career so far.
Has held the number one spot in the ATP rankings for more than a year on two occasions.
Is the only man to win nine Grand Slam titles in one major (French Open).
The only man to win titles on three different surfaces in one year.
Won Olympic singles gold at Beijing 2008 before winning gold in the doubles with Marc Lopez at Rio 2016.
Won four Davis Cups with Spain in 2004, 2008, 2009 and 2011.
Won one Grand Slam title or more every year between 2004 and 2015.
What is Rafael Nadal's net worth?
Nadal has earned $80.1m (£64m) during his career so far. That's less than old foe Federer and Novak Djokovic, who have garnered $101m and $108m respectively. Sponsorship deals and advertisements boost the 30-year-old's net worth to around $125m.
Who is Rafael Nadal's girlfriend?
Nadal has been dating 28-year-old Xisca Perello since 2005. Xisca, full name Francisca, has managed to keep a low profile despite her significant other being one of the most recognisable athletes in the world, and is rarely seen cheering on Nadal during tournaments. She did sit in Nadal's corner in January 2017 as he lost out to Federer in the Australian Open final.
Perello currently works as a project director for Nadal's foundation and studied business administration in London. Like Nadal, Perello likes to live simply and has no interest in being famous.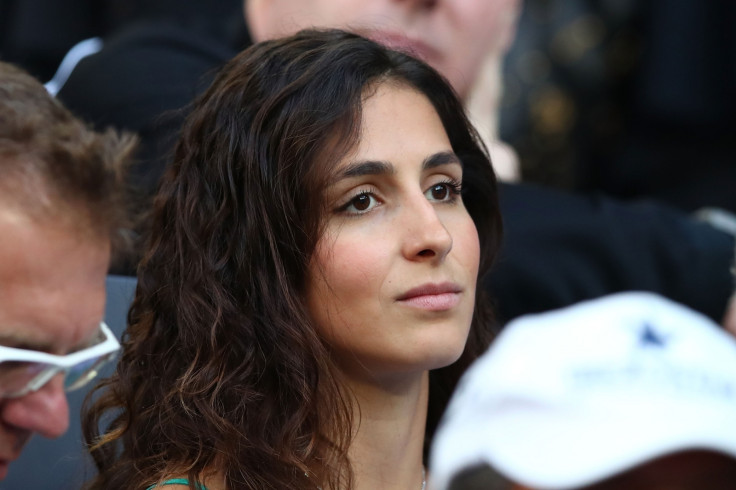 Why is Rafael Nadal 'The King of the Clay'?
The man from Manacor has been dubbed "The King of the Clay" because he is almost unarguably the greatest clay-court player in tennis history. He has won all 10 of his French Open finals, has 52 clay titles overall and boasts a 97% winning percentage at Roland Garros.
Who coaches Rafael Nadal?
Nadal has recently shaken up his coaching team, drafting in Carlos Moya from Milos Raonic's set-up late last year. Moya's arrival led to uncle Toni Nadal's decision to quit as his nephew's coach after this year's ATP tour. Toni was keen to stress that his relationship with Rafa has always been excellent but voiced his frustration at his fading influence on proceedings.
"From next year I will no longer follow Rafael on the circuit but will dedicate myself exclusively to our academy," Nadal told Il Tennis Italiano. The relationship with my nephew has always been excellent, in all these years we have never had periods of crisis.
"The truth is that every year I am making fewer decisions, to the point that I won't be deciding anything any more!"