Renault are considering Formula 1 exit claims Cyril Abiteboul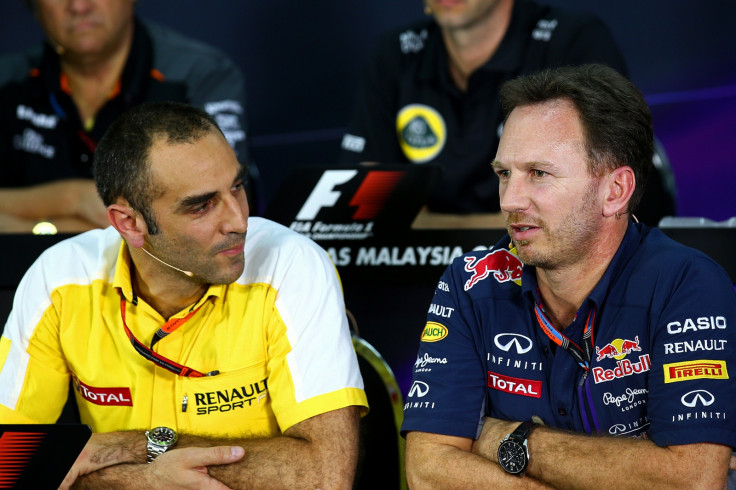 Renault could be set to exit Formula One in the future with managing director Cyril Abiteboul confirming they are considering a number of options in the wake of a difficult start to the new season.
Red Bull, whose engines are supplied by Renault, picked up just eight championship points during the curtain-raiser in Australia on 22 March courtesy of a sixth-place finish from Daniel Ricciardo in his home grand prix. Teammate Daniil Kvyat, meanwhile, did not even begin the race after his gearbox overheated.
Abiteboul reacted furiously to claims from Red Bull technical boss Adrian Newey prior to the opening weekend that their engine was "quite a long way behind" the likes of Mercedes and Ferrari, acknowledging issues with the power unit and chassis while emphasising the need to work together with four-time double world champions Red Bull to solve the team's problems.
However, sustained criticism in the aftermath of Melbourne appears to have led to more advanced discussions regarding Renault's immediate future.
"I can confirm that we are looking at a lot of options, including getting out of Formula One," Reuters quoted Abiteboul as saying in an FIA press conference prior to qualifying for the upcoming Malaysian grand prix.
"Honestly, if Formula One is that bad for Renault's reputation, if we see that we struggle with the current formula; if Formula One is not delivering the value it costs to Renault – bearing in mind that when you have an engine supplier, you have no incentive to fund engine development – this is what we're looking at."
An alternative option to leaving the sport altogether would be for Renault to buy and run their own team once again, with Toro Rosso being mooted as a potential option in that regard.
If Renault were to pull out altogether, the potential ramifications for Red Bull would likely be severe, namely due to an obvious lack of alternative manufacturers to whom they could turn.
"I think what he was trying to say was should we find ourselves in a situation where we are without an a engine supplier, should Renault choose to withdraw, Mercedes wouldn't supply Red Bull with an engine and it's unlikely we would be in a position to take a Ferrari engine," team principal Christian Horner said in an attempt to clarify comments made by adviser Helmut Marko earlier in March.
"So we could actually find ourselves forced out of the sport. As with any company, Red Bull reviews its return on investment. Is Formula One delivering for Red Bull as a brand? There are some worrying signs when we see races like we saw in Melbourne. But hopefully that's one chapter in a longer story."
Horner has also been realistic in relation to his frustrated calls for equalisation in Formula One after they were given short shrift by many including reigning drivers' champion Lewis Hamilton, who claimed he found it "funny" such opinions were being expressed by people who have achieved so much success over recent years.
© Copyright IBTimes 2023. All rights reserved.