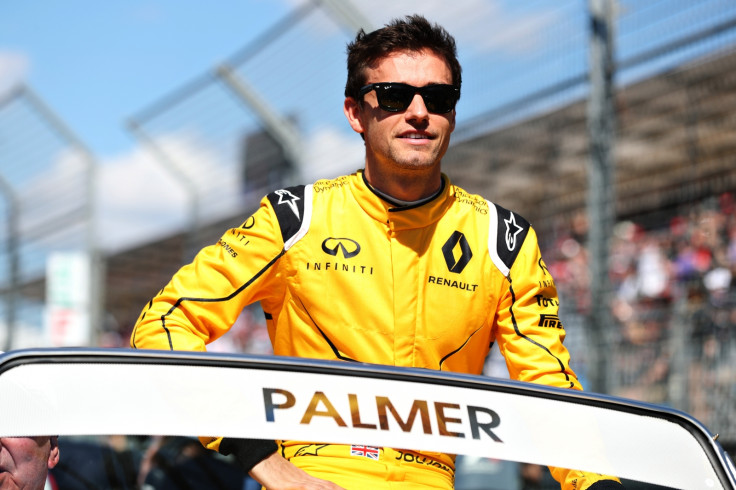 Renault Sport Formula One Team have confirmed that they will retain the services of Great Britain's Jolyon Palmer for next season.
The 25-year-old son of ex-F1 racer Jonathan Palmer, who previously worked for Lotus as a test and reserve driver before moving to Enstone for Renault's return to the sport in 2016, will partner Nico Hulkenberg after last month's confirmation that the German will leave Force India.
"I'm over the moon to be racing with Renault Sport Formula One Team for a second season and I can't wait to reward the team's faith in me on track," Palmer said following an official announcement made on Wednesday afternoon (9 November).
"Having worked out of Enstone since 2015 I can fully appreciate the development of the infrastructure this year. This means I share the excitement of the team looking to 2017 and our new car.
"For me, it's been a steep learning curve driving in Formula 1 and I know that I am performing better than ever, and that there's still more to come. There is tremendous drive and enthusiasm in Enstone and Viry looking to next year and I am honoured to be part of this."
Rookie Palmer has featured in 18 races for Renault so far, although was prevented from even starting April's Bahrain Grand Prix after his R.S.16 suffered a hydraulic failure. He was forced to retire early in Monaco, Canada and Italy in addition to his home outing at Silverstone, although did break his points duck in Formula 1 by securing a 10th-place finish in Malaysia last month.
"We are delighted to retain Jolyon as our driver for the 2017 season," Renault Sport Racing chairman, Jerome Stoll, added. "Jolyon has shown his hunger to develop with us as the team grows and we have been impressed with his increasingly strong performances on track as the season has progressed. We are confident that the combination of Jolyon and Nico Hulkenberg offers a very promising driving force to meet our goals.
"Jolyon understands the team's spirit and motivates everyone he works with. The line-up of Jolyon and Nico harnesses the benefits of continuity and fresh blood. I am sure that having Nico as a team-mate will help push Jolyon to greater achievements. We thank Kevin Magnussen for his efforts in 2016 as he has done a great job for us this year. We wish him all the best for 2017 and beyond."
Former McLaren driver Magnussen, who has claimed seven points so far this term after being signed as an alternative to Pastor Maldonado, is now expected to join American team Haas, where he will link-up with Romain Grosjean.
The 2016 F1 season heads to Sao Paulo this weekend before finishing in Abu Dhabi. Nico Rosberg currently holds a 19-point lead over three-time champion Lewis Hamilton atop of the Drivers' Championship and can seal his first world title with victory in Brazil. If he finishes second, then he would need his Mercedes teammate to cross the line fourth or lower in order to prevent the race going right down to the wire.