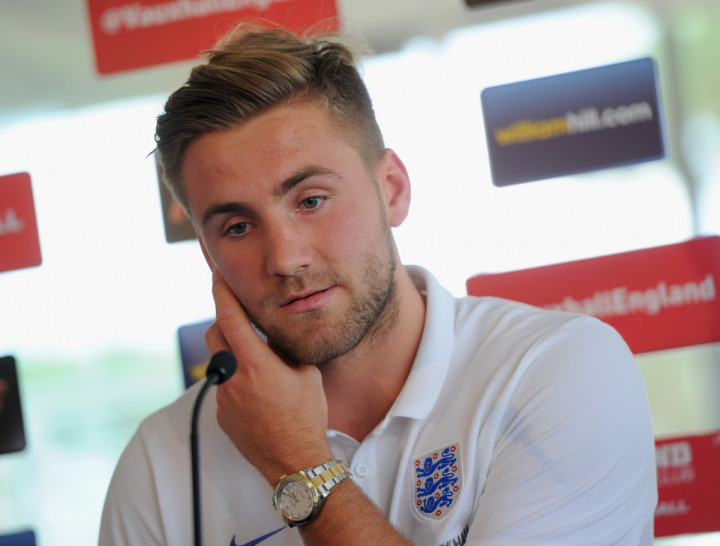 Former Manchester United coach Rene Meulensteen believes the club have taken a step in the right direction in pursuing Luke Shaw and insists the teenager's arrival should be the first of many.
Although Louis van Gaal will not arrive at the club until after Holland's World Cup campaign his plans to bring United back into contention for the Premier League title and Champions League qualification are already in motion.
The club are understood to being close to agreeing a deal with Southampton to bring the 18-year-old Shaw to Old Trafford but Saints' desire to hold off on transfer talks, incoming or outgoing, until they name a new manager has seen a deal stall.
Although Meulensteen, who left United following Sir Alex Ferguson's retirement last summer, believes a move for Shaw fits what the club should be looking for in the transfer market, the Dutchman believes the club should not waste any time in strengthening other areas of their team too.
"Every good and every successful team, if you look at it from a historical point of view, they always have had a very good base," he told Sky Sports News Radio.
"A good spine to the team with a good goalkeeper, two good centre backs, good central midfielders and obviously strikers that can score goals. In regard to the centre backs and central midfield areas, there is definitely something that needs to be addressed (at United.)
"These young, talented players who have got lots of potential for future years to come (is what United need going forward) so if United can strike a deal for Luke Shaw then I think it's a good one."
Van Gaal's predecessor David Moyes saw his attempts to add to United's squad repeatedly thwarted last summer. Cesc Fabregas and Ander Herrera were among the names who rejected United's overtures last year but Meulensteen believes Van Gaal is unlikely to encounter similar problems during his first summer at the club.
"It's definitely of vital importance that United will be able to bring the squad up to that quality that it needs to be winning the Premier League and getting into the Champions League," the former Fulham boss added. "But with Louis van Gaal's pedigree you would think that players would be tempted to come play for Manchester United."