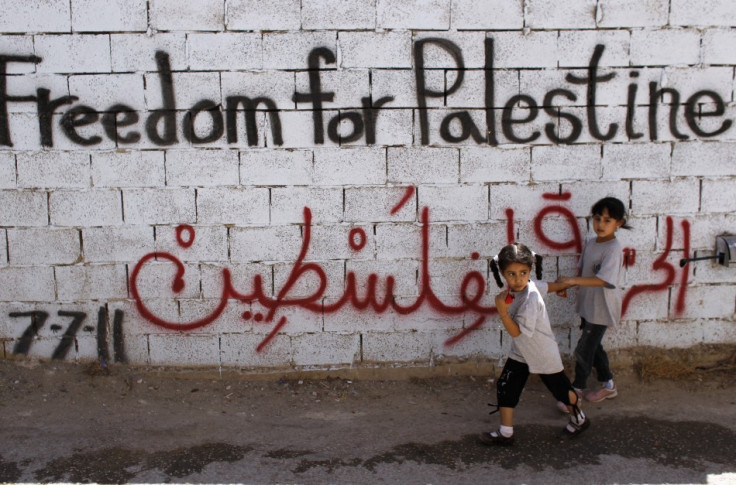 Palestinian security forces arrested a former Israeli soldier near Bethlehem under charges of being part of a terrorist organisation seeking to destroy Israel.
Soviet-born Andrey Pshenichnikov moved to Israel 11 years ago and served in the Israel Defence Forces (IDF), including an extra 18 months as a career soldier, before renouncing his citizenship to live in the West Bank as a Palestinian.
He was arrested in the Deheishe refugee camp, near Bethlehem, on charges of living illegally in the Palestinian territories.
"I have concluded that Israel is the representative of Western power interests in the Middle East and that Zionism made cynical use of the Jewish faith," he told Israeli officials. "I hate Zionism."
He wanted to prove it is possible to live with Palestinians, abandoning "the privileged Zionist life and cross the side of the occupied people as a sign of solidarity",the Israeli daily Haaretz reported him as saying.
Pshenichnikov, 24, moved to Deheishe three months ago, working as a waiter and a construction worker in the Palestinian Authority.
"Arabs suspect any Israeli," he said, though he was generally welcomed and never felt threatened.
"Since I arrived in Israel, I began analysing reality, reading history. I cannot point at the exact moment, but there was a change," he said in explaining how he came to empathise with the Palestinian cause.
Bethlehem governor Abdel-Fatah Hamayel condemned his illegal entry to the Palestinian territories. "He wasn't supposed to come illegally," he said. "If people knew his true identity, there's no guarantee for his safety. He should have informed the Palestinian side with an official request and his request would be considered."