If the chills are the opposite of a fever, then Westminster was gripped by a bout of reshuffle chills early on Monday.
Both Prime Minister David Cameron and Labour leader Ed Miliband re-cast their teams on the eve of the new session of parliament, with the government inventing a new oxymoron - significant middle rank changes.
The biggest surprise in the government was probably the only sacking of a cabinet minister, Scottish Secretary Michael Moore, in favour of Alistair Carmichael - not exactly household names, even in their own households.
So Scottish Nationalist Party leader Alex Salmond can claim his first ministerial scalp ahead of next year's referendum on independence then.
Moore, who was deemed not to have been combative enough, said he was "disappointed", which is Westminsterspeak for "sacked".
Otherwise Cameron was attempting to balance his team with more women and northerners. Presumably because, for some reason, he has trouble connecting with female and northern voters.
And Kremlinologists will point out that many of those people-you-have-never-heard-of who have been promoted are members of Chancellor George Osborne's fan club, suggesting his star is back in the ascendancy.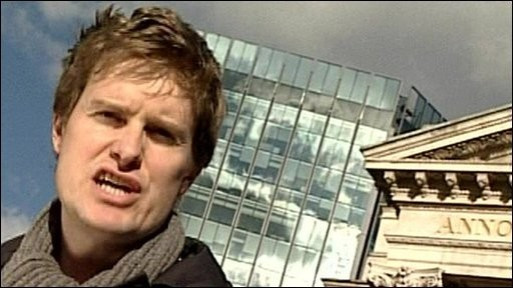 Miliband's manoeuvres
In the end it was the Opposition reshuffle that proved more interesting with what was instantly branded the Purge of the Blairites. Here are the changes that matter;
Safe: Shadow Health Secretary Andy Burnham. Possibly because of his threat to sue Health Secretary Jeremy Hunt for libel over claims Burnham had tried to cover up past hospital failures. No scalp for Hunt who has now told Burnham he was not doubting his personal integrity.
Ed Balls. No shock there.
Demoted: Jim Murphy from Defence to International Development. Too Blairite?
Sacked: Shadow Education Secretary Stephen Twigg who has sunk without trace against the government's Michael Gove. And too Blairite? replaced by the hunky TV historian Tristram Hunt.
Liam Byrne. Too Blairite?
Rising stars: Rachel "boring, snoring" Reeve (an IBTimes UK tip for the top) goes up to full shadow cabinet status in work and pensions. A former aide to Ed Balls.
Miliband says he has freshened up the team with "youngsters" from the 2010 election intake, and now has 40% women in his team. Others say he has purged the Blairites.
Whatever he has done, the new team is notably more Miliband-ite than ever and is likely to be the one that takes the party into the general election campaign.
Stupid dwarf
One minister to jump ship before the reshuffle was Simon Burns who wants to stand for election as Deputy Commons Speaker, the post made vacant after Nigel Evans stepped down to fight sex assault claims.
That could be interesting as Burns has previously described Speaker John Bercow as a "stupid, sanctimonious little dwarf".
As if that wasn't bad enough, it allowed Prime Minister Cameron to recently tell a room full of political journalists a story about Burns and Bercow that might even have happened. But probably didn't.
Cameron said Burns was being driven out of the palace of Westminster when his driver accidentally backed into Bercow's car.
Apparently, Bercow was less than pleased and told Burns: "I'm not happy" to which, according to Cameron, Burns replied: "Well which one are you then?"
Think Disney.
Nad a chance
And then there is Tory backbencher Nadine Dorries, universally known as "Mad Nad", who has also thrown her hat into the ring for the Deputy Speaker's job.
That is the same Nad who was briefly suspended from the parliamentary party for going into the celebrity jungle to kangaroo testicles instead of carrying out constituency duties (I thought you were supposed to be a celebrity before you went into the jungle).
She did briefly become a Westminster village celebrity when she described David Cameron and George Osborne as: "Two public schoolboys who don't know what it's like to go to the supermarket and have to put things back on the shelves because they can't afford it for their children's lunchboxes. What's worse, they don't care, either."
So will she get the Labour vote just as former Tory Bercow did when he stood for Speaker. That was a Labour wheeze designed to infuriate Cameron and his pals whose views on Bercow are well known (see above).
Too many tweets
David Cameron took to Twitter (well, someone in No10 did anyway) to announce: "I've started a government reshuffle".
Cue a chorus of voices from the press corps in Westminster: "Yes we know". Hacks had been tweeting updates for about an hour before.
Free-thinker
Labour's former elections supremo Tom Watson seems to be enjoying his freedom on the backbenches - and that is usually a sentence to send shivers down a party leader's spine.
He is looking at a number of projects to fill his time but perhaps the most surprising is his only-half-joking suggestion that he might like to set up a free school. Because he likes them, presumably.
Most of us are still trying to work out what Labour's official position is. It appears to be they are against them unless they exist in which case they are for them.
A bit like some people's approach to god.