Numerous Retina MacBook Pro users have recently been thronging Apple support communities and third-party discussion forums with complaints about the display's reflective coating coming off or wearing off over time.
It has been ascertained that the issue is affecting several Retina MacBook Pros manufactured from mid-2012 to mid-2014 and those sold between June 2012 and now.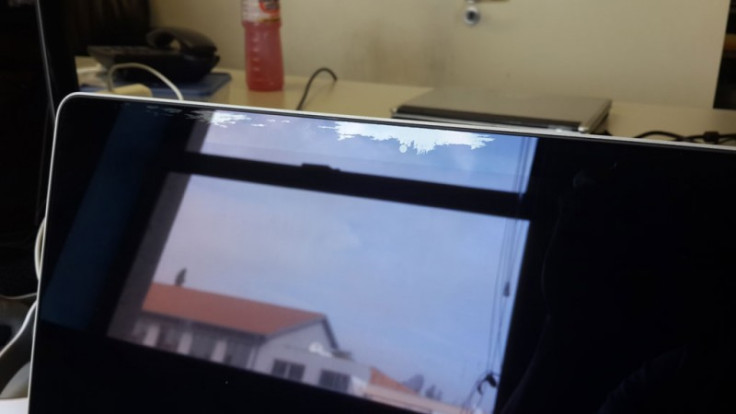 According to MacRumors, citing the recent flurry of complaints on Apple Support forums, the MacBook's anti-reflective coating on the display could be wearing off owing to a number of reasons including instances of cleaning with microfiber cloth and other third-party solutions, or due to the pressure of the trackpad and/or keyboard on the display, when the lid is closed.
As one user points out on MacRumors forum, the issue seems to appear while following the cleaning instructions provided on the Apple website, which suggests the use of lint-free cloth and a small amount of water.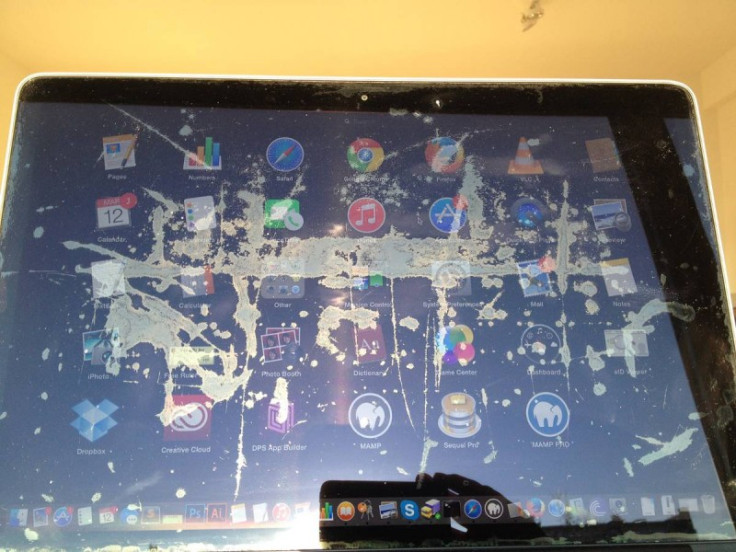 Here is what the MacRumors forum member wj2 had to say about the incident:
Was trying to remove a mark in the corner of my screen and a shiny scratch appeared on the bezel. It grew in size and it looked like the coating on the bezel was coming off like everyone is saying. Started happening at the top of my display by the camera also. I looked it up and stumbled across this same forum and realized that it was a problem that I should take up with Apple.
Though several such complaints hint that the wearing off is affecting only some specified areas of the Retina MacBook display, some users have been claiming that the anti-reflective coating has faded away across the entire display, as seen in the screenshot above.
The anti-reflective coating issue is reportedly covered free of charge under MacBook's standard one-year limited warranty as well as through AppleCare Protection Plan, while those who are out of warranty have been offered a paid service with the costs going up to hundreds of dollars.
The issue seems to be ongoing since August 2013, while the growing user response to the problem has yielded almost 100,000 views across a variety of forum posts and a bunch of screenshots on Facebook depicting the damaged Retina MacBook Pro screens.