Return of the Dead: Khamis Ghadafi Still Alive? [VIDEO]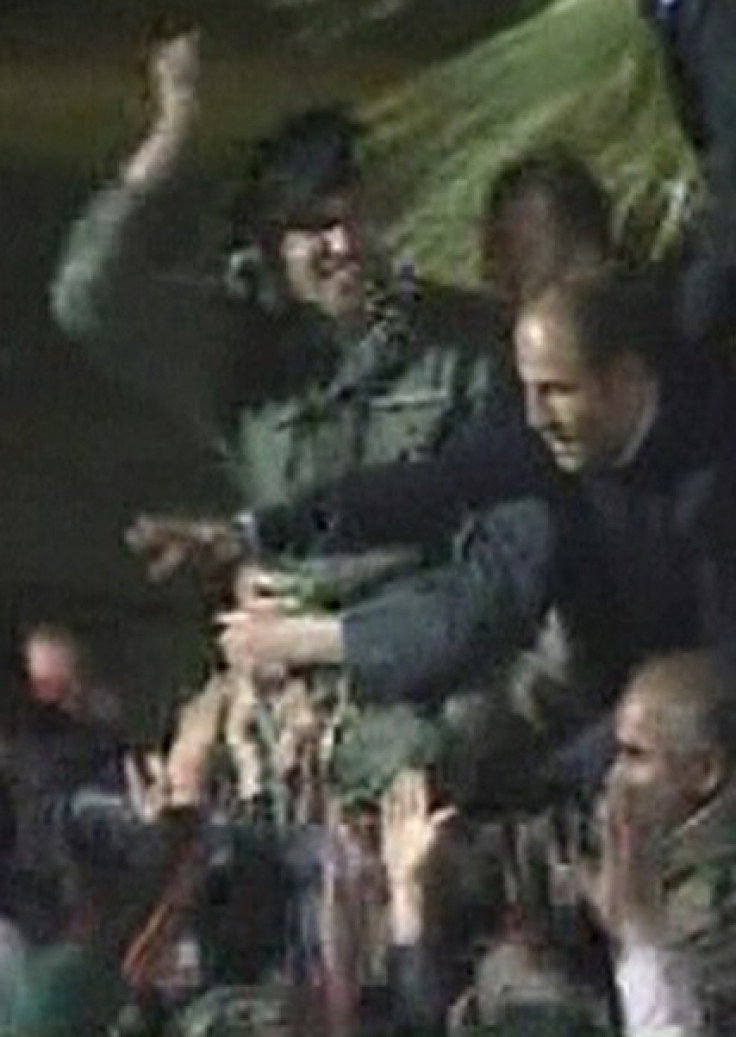 Khamis Gaddafi, the youngest son of Libyan leader Moammar Gadhafi, currently embroiled in a standoff with rebel forces and NATO, was shown on state TV Wednesday, just days after rebels claimed his death.
The footage showed Khamis, in military uniforme, visiting a hospital where he met "victims of NATO raids," according to the broadcast presenter.
It was his first appearance in public since a rebel spokesman claimed he had been killed -- along with 31 others -- during an Aug. 5 NATO attack on a base in the western town of Zliten.
NATO refused to confirm the rebel claim, and further conflicting reports surfaced after another rebel spokesperson told The Associated Press that he also was unable to confirm the death.
The rebels had previously claimed Khamis' death in March, saying he had died of severe burns after his plane was shot down over the government's central military compound in Tripoli. Then he reappeared on state television greeting his father's supporters.
Khamis Gadhafi is seen as a key figure in the regime and commands a brigade considered the best trained and equipped military unit in the country.
© Copyright IBTimes 2023. All rights reserved.