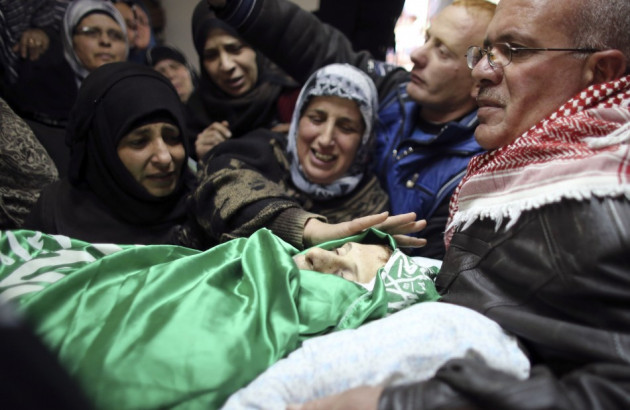 Two Reuters cameramen were punched and forced to strip in the street by Israeli soldiers in Hebron as they drove to the scene where a Palestinian boy had been killed.
Yousri al-Jamal and Ma'amoun Wazwaz were pulled over as they drove to a nearby checkpoint where Palestinian teenager Mohamad Salaymeh had been shot by an Israeli border guard.
Despite clear indications they they worked for the media, the two were forced to get out of their vehicle, where they were punched by IDF troops who accused them of working for human rights NGO B'tselem.
The cameramen were forced to strip down to their underwear but were prevented from producing their official IDs.
Two other Palestinian journalists working for a local television channel were also stopped and forced to the ground.
One soldier then dropped a teargas canister between the men. The soldiers removed gas masks and a video camera from their car.
B'tselem, which documents human rights violations in the occupied West Bank, has reportedly given video cameras to Palestinians so they can film soldiers and settlers who live in Hebron.
"We deplore the mistreatment of our journalists and have registered our extreme dismay with the Israeli military authorities," said Stephen Adler, editor-in-chief of Reuters News.