Revealed: The high street restaurants so loud it's like eating next to a lawnmower
Take-away anyone?
Treating yourself to a nice meal at a high street restaurant will not do your ears any good, according to an investigation by charity Action on Hearing Loss.
They measured a number of top restaurant chains on 30 August 2017, and found that some had decibel levels around 90dB, the equivalent of having a dinner date right next to a running lawnmower or motorbike.
Many restaurants bank on their ambience to attract customers, and some pair loud music with minimalist decor that enhances sound. However, researchers found that the unbearable noise levels were driving customers away.
A survey of 1,461 British people conducted from 3-6 February 2017 found that 91% of people said they wouldn't return to a noisy restuarant. 79% said they had left early because of loud music.
43% said they'd rather enjoy a takeaway from the comfort of their quiet homes than going to a restaurant. 76% said they would dine out more often if venues were quieter.
Below is a list of the noise level findings gathered by Action on Hearing Loss researchers:
<th>Restaurant <th>Noise Level
Patisserie Valerie
97.8dB
Wagamama
90.1dB
Pizza express
87.9dB
Prezzo
87.8dB
Frankie and Benny's
87.7dB
Bella Italia
87.7dB
GBK
86.9dB
Nandos
86.2dB
Whetherspoons
86.1dB
Zizzi
85.4dB
Byron Burgers
81.9dB
"With an increasing variety of takeaway options and the intrusive background noise exacerbated by fashionable hard surfaces, it's no wonder customers are opting to stay in," Action on Hearing Loss director Paul Breckell said.
He urged members of the public to "make themselves heard" by posting reviews on websites such as TripAdvisor or contacting the restaurants directly.
However, some chains are contesting the findings. Patisserie Valerie pointed out their restaurants didn't have background music. "The decibel readings stated appear to have been taken in one store on one specific date and time so cannot give an accurate reflection of all stores in our portfolio," a spokesperson told the Daily Mail.
11 million people suffer from hearing loss in the UK. This figure is set to rise to 15 million by 2035. Loud music in venues makes it harder for them to socialise, and people without hearing loss are also concerned by noise levels in restaurants, pubs and cafes. 9 out of 10 people said background music was their biggest problem they faced when going out.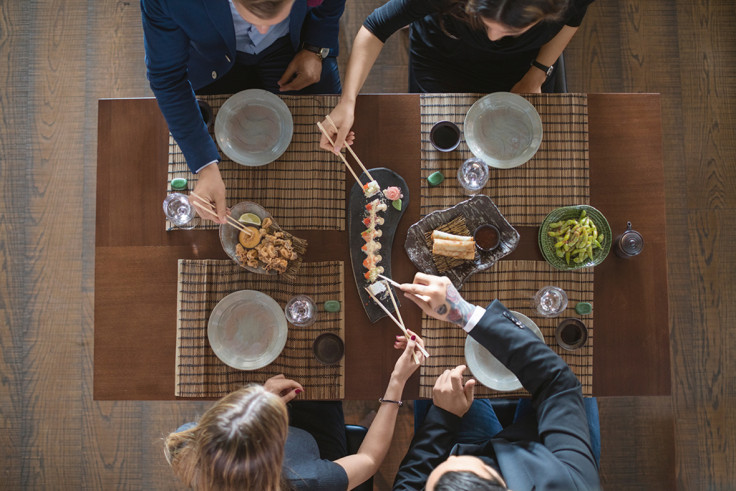 © Copyright IBTimes 2023. All rights reserved.