Grandfather Robert Bell has been identified as the driver whose car overturned outside a primary school in Rhoose, South Wales, injuring nine.
The 61-year-old was identified by WalesOnline. He lives in the area and was one of the four adults who were hurt in the crash, when his Audi crashed outside Rhws Primary School.
According to Councillor Jeffrey James, Bell lost control of the car after suffering a coughing fit.
"The driver has apparently said he had a coughing fit and hit the accelerator instead of the brake and lurched, hitting the crossing attendant and the children waiting to cross or starting to cross.
"He must have swerved and then tipped over the car. It was on its roof."
Contrary to previous reports, five children were injured. South Wales Police said nine people were taken to hospital in total, and four of these have "significant injuries".
Ian Morris, from Cardiff and Vale University Health Board's Clinical Board for Surgical Services, confirmed a nine-year-old girl is being treated in intensive care.
"Four children and two adults were brought to the Emergency Unit at University Hospital of Wales," he said.
"One of the injured, a nine year-old girl, is being cared for in the Paediatric Intensive Care Unit. The other three are being treated for their injuries, none of which are life threatening.
"One of the adults has a number of injuries and is being cared for whilst the other is expected to be discharged shortly. All patients are being cared for and their families supported in what is a very difficult time for all involved."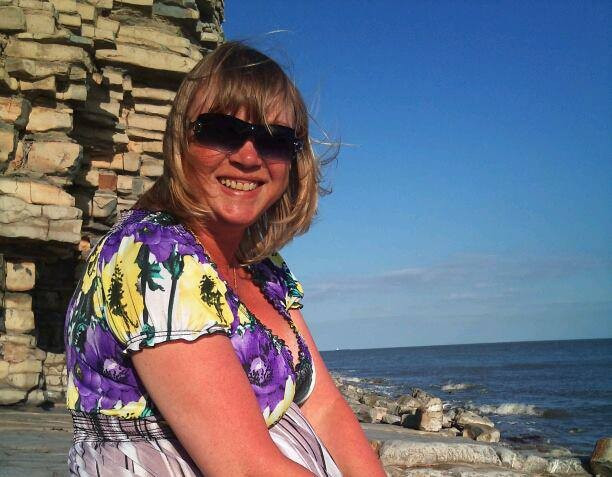 The lollipop lady who was injured in the crash after becoming trapped underneath the car has been named as Karin Williams, 50.
Antonia Wall, who was dropping her son at school at the time of the crash, told Barry and District News: "The driver hit the lollipop lady and their car corkscrewed through the air. People went flying through the air. I saw children doing cartwheels."
Another eyewitness said: "I was walking my dog when I turned a corner and saw a car in mid-air.
"The road was choc-a-bloc with kids arriving for school - there was a huge crash and loads of screaming. Children were lying injured in the road and parents and passers-by were running to them to help.
"I called the emergency services and there were off-duty paramedics and parents assisting the injured. The lollipop lady was trapped - all I could see was her jacket from under the car."
South Wales Police said the collision is not believed to be a deliberate act at this stage of the investigation.
"Emergency services are at the scene and the road remains closed. The school, which is open, is contacting parents and The Vale of Glamorgan Council is offering support to both school and pupils," a statement said.