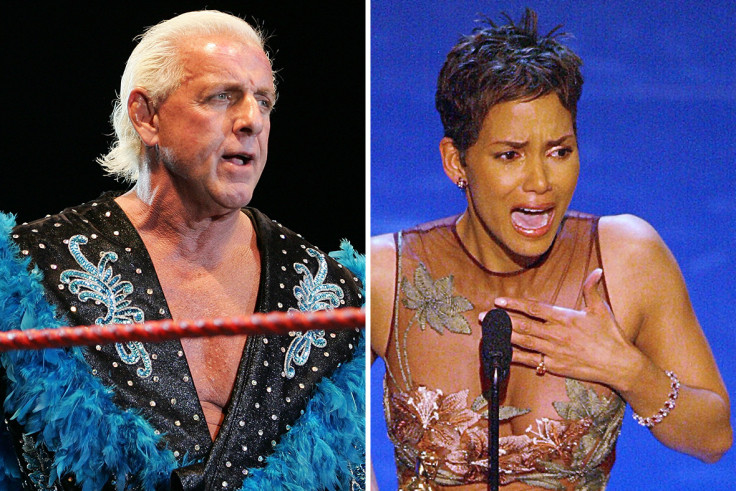 Ric Flair may be a stylin', profilin', limousine-ridin', jet-flyin', kiss-stealin', wheelin'-and-dealin' son of a gun, with a colourful lovelife to match. However, news of his most-famous conquest has left fans stunned after the "Nature Boy" claimed he had slept with Oscar-winning actress Halle Berry.
Flair dropped the news-bomb during the Ask Naitch segment of The Ric Flair Show, after a fan asked whether any celebrities had taken a ride on "Space Mountain" – a euphemism for the 67-year-old's manhood.
The WWE Hall of Famer claimed the Monster's Ball star "was in Atlanta and she had just gotten divorced from Dave Justice."
Podcast co-host Conrad Thompson couldn't hide his shock hitting back: " Wait, are you telling a real story right now?"
Flair, who has been married and divorced four times, insisted he had no reason to to lie.
One fan said: " Already already knew that Ric Flair hit over half of the world's woman population but Halle Berry? GOAT."
Berry tied the knot with Justice on New Year's Eve 1992. Three years later, she separated and eventually divorced the baseball star. She was also married to r'n'b singer Eric Benét between 2001- 2005 before walking down the aisle for the third time with French film star Olivier Martinez in 2013.
IBTimes UK has contacted Berry's representatives for comment.