Former WWE wrestler Alberto Del Rio has revealed that he was attacked by a knife-wielding assailant outside a restaurant shortly before the Lucha Libre AAA WorldWide wrestling event he was scheduled to attend on 2 October, causing him to cancel his appearance. Del Rio (real name Jose Alberto Rodriguez) sustained injuries on his arms and other parts of his body, but is recovering from the attack.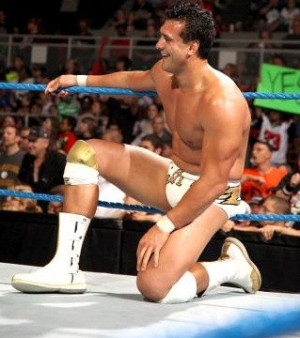 The 39-year-old wrestler has issued a statement on social media, wherein he has revealed the details of the attack that transpired shortly after he left the restaurant. He has also shared a graphic photo which gives us a look at the extent of the vicious attack.
"Mr. Rodriguez ("Alberto El Patron") shortly after eating a meal before his flight was assaulted by a criminal with a knife outside the restaurant. Mr. Rodriguez suffered multiple lacerations on his arm and other parts of his body defending against the criminal as Police were called by witnesses.
"Mr. Rodriguez received medical attention and went back to the Police Department and was unable to make his flight," the statement shared on Instagram on 4 October reads.
"Mr. Rodriguez has spoken with the ownership of Lucha Libre AAA World Wide and given them documentation of the incident. Mr. Rodriguez greatly regrets not being there yesterday for his fans in Mexico and promises to everyone he will make this up as soon as possible.
"Despite the graphic lacerations Mr. Rodriguez will not miss any of his shows for the remainder of the year and is ready to compete this weekend in the UK."
In another incident a former WWE Cruiserweight champion and current WWE producer Jamie Noble was stabbed at Shadowood mobile home park in West Virginia early Wednesday morning (28 September).
Police have said that the incident took place when the wrestler – real name James Gibson – was returning to the mobile home park. Four men in another vehicle pulled behind the victim's vehicle and accused him of cutting them off in traffic. Following a heated argument an altercation broke out between the two sides, and Noble was stabbed in the back twice.
Noble was admitted to hospital immediately after the incident but was released on Friday. His condition is not known as of now. The incident is under investigation.