Virgin Australia set to become Australia's number one airline?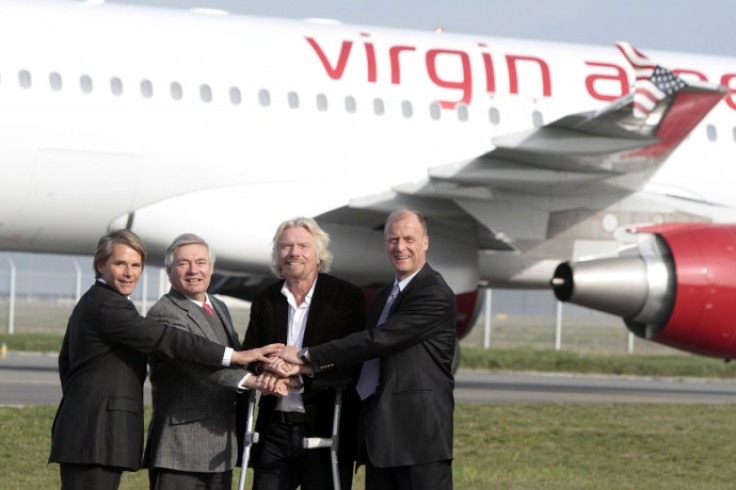 Australia's number two carrier has partnered with Melbourne based renewable oil corporation Australia's No.2 carrier has partnered with Melbourne-based Renewable Oil Corporation and Canada's Dynamotive Energy Systems to develop the potential replacement for traditional aviation fuel. Dynamotive has spent about $100 million over the past 10 years developing technology to produce fuel from the mallee eucalypt tree, grown across Australia, at commercial-scale plants in Canada.
Virgin-Australia hopes to have a commercial scale demonstrational unit up by next year with a commercial scale plant built by 2014. Such a move would put Virgin ahead of airlines that fly in the region including British Airways, KLM, Lufthansa and its main competitor Quantas. As the industry struggles to deal with rising fuel costs and increasing pressure to cut emissions which grey 110 per cent from 1990-2008. Virgin Australia would become a leader in its field and would expect to generate huge profits, making it the leading airline in Australia.
In Brisbane yesterday, Virgin founder Richard Branson said the development of cleaner sources of energy was a priority and "eucalyptus trees could be the fuel of the future".
Commenting on the unveiling of the Federal Government's carbon tax this weekend, Sir Richard also warned Australia against introducing a price on carbon without a global agreement. "Ideally it should be done on a global basis," he said.
Fuels derived from algae and waste foods are already being trialled and are considered by many commentators to be more sustainable than fuels produced from dedicated energy crops that may compete with food crops and could lead to shortages of key staples.
Mallees are thought to be a good feedstock for biofuel production because they offer protection from wind erosion, help to avoid dry land salinity, and provide habitat for native birds and mammals, as well as offering a source of biomass.
"We believe this new project has great potential given the results with the technology and the availability of this unique Australian feedstock," said John Borghetti, chief executive of Virgin Australia. "It is also particularly attractive to Virgin Australia because it aligns with our commitment to supporting the Australian economy and environment, and encouraging Australian innovation."
For more on the planned Virgin Atlantic pilot strike click here
© Copyright IBTimes 2023. All rights reserved.