UK Home Asking Prices Rise to Five-Year High in February - Rightmove
Asking prices up 2.8 percent on-month in February to £235,741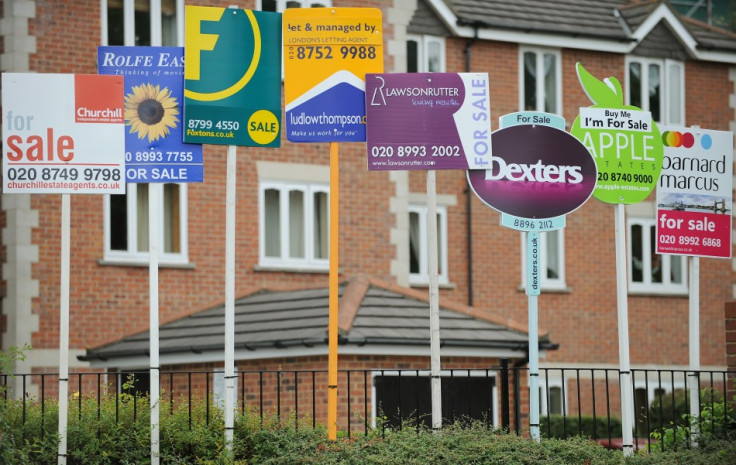 Property asking prices have neared their five-year high in February as enquiries from potential house buyers increased significantly, according to the Rightmove House Price Survey.
The property website said that asking prices increased by 2.8 percent on-month in February to £235,741 ($364,920, €273,693), the highest since 2008. On a year-on-year basis, prices rose by 1.1 percent.
"While market activity remains patchy across locations and property type, some agents are reporting their busiest new year since the onset of the credit-crunch. While encouraging, it's far too early to pop the champagne corks as certain sectors will remain on ice until the return of wider-spread mortgage availability," Miles Shipside, director at Rightmove, said in the statement.
Bank of England's Funding for Lending Scheme (FLS), launched in August 2012, has been boosting the UK housing market with cheap mortgages. The scheme enables lenders to provide loans at cheaper interest rates.
Since the introduction of the scheme, the UK housing market has seen an increase in mortgage approvals and house prices started moving up.
Rightmove noted that it has set new records for website activity and volume of enquiries in January, suggesting high levels of engagement.
It added that age and equity will be the main market drivers in 2013, meaning 'old hands' are the most willing to buy and sell during the year. Seven out of ten who intend to sell houses are aged over 45, Rightmove said.
"Our research suggests that with age comes experience and, more importantly, equity, and it these old hands that seem most confident to plan a move this year," Shipside said.
London, where property is considered as safe haven for investments, witnessed the smallest increase in house prices in four years, rising just 1.2 percent in February. Asking prices in the capital increased by 8.4 percent from a year earlier.
The Royal Institution of Chartered Surveyors previously reported that house prices declined in January. Meanwhile, a survey by LSL Property Services indicated that prices rose in the same period on the back of the FLS.
© Copyright IBTimes 2023. All rights reserved.