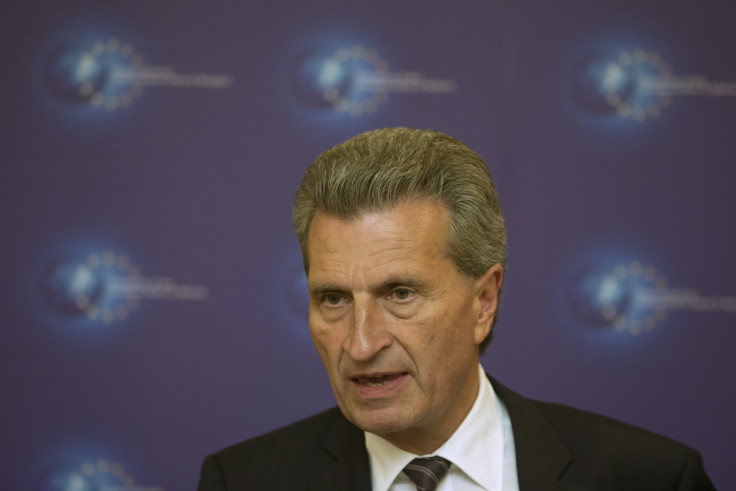 A group of NGOs have reacted furiously to the proposed promotion of an EU commissioner who has a history of making "racist, sexist and homophobic" remarks.
German Guenther Oettinger is due to be confirmed as head of human resources for the EU on Monday 9 January. Campaigners are aghast at the decision to hand him the role given his track record of controversial remarks aimed at, among others, the Chinese and homosexuals.
An open letter said: "Oettinger has made racist, sexist and homophobic remarks on several occasions in the past."
It added: "At this crucial moment for the EU, it is more vital than ever to have a strong and credible commitment from the European Commission to counter discrimination and act for equality for all. The Commissioner in charge of human resources must lead by example."
The letter was signed by 10 NGOs including the International Lesbian, Gay, Bisexual, Trans and Intersex Association and Oxfam.
Oettinger's professional integrity was also questioned in the letter, which claimed that 90% of his meetings are with corporate interest groups. The groups allege that this is the highest of any commissioner in the EU and that it fails to meet balancing targets set out by EU President Juncker.
The accusation is particularly relevant because in his new role as commissioner for the budget and human resources, Oettinger will be responsible for enforcing transparency and ethics rules within the EU.
The letter, also signed by Transparency International EU, said: "In our view, Oettinger is unfit to inspire compliance with existing ethics and transparency rules among Commission staff and his peers."