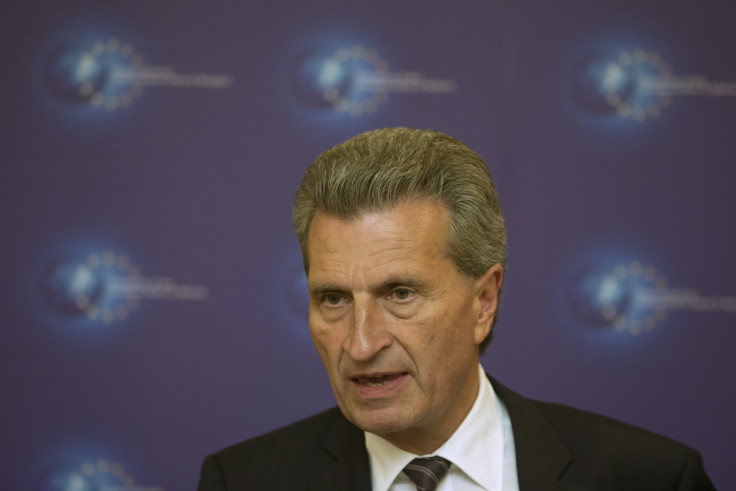 The European Union may create a new more powerful regulator to effectively manage internet giants such as Google and Facebook amid increasing antitrust concerns.
The Wall Street Journal, citing an internal document prepared by senior officials for EU Digital Commissioner Günther Oettinger, reported that the union would create a new "supervision framework" that would govern the relations between Internet networks and other businesses.
"It could include a ban on unfair practices such as price-parity clauses — agreements that prevent a seller using a platform from offering a better price elsewhere — and a requirement that platform operators don't discriminate between their own services and those of third parties," the report said.
In order to oversee the new rules, there would be a central "EU-wide body" with the power to monitor platforms' use of data, and to resolve disputes between the operators and the businesses they serve.
The document also speaks about the economic threat posed by giant internet companies like Google and Facebook, as "only a very limited part of the economy will not depend on them in the near future."
It warns that some websites – such as search engines, online marketplaces and social networks— "are transforming into super-nodes that can be of systemic importance" for the rest of the economy. The document lists some 32 websites, out of which 27 are based in the US.
It complains about a lack of transparency in the websites' operations, which allows them to exploit their dominant position in the European economy for their benefit.
A number of US internet companies are facing investigations over their dominant market position in Europe. The most prominent among them is Google, which controls more than half of the European search market. Google is accused of abusing its dominant position in Europe, while the search provider had denied breaching any of Europe's competition laws.
The new suggestions would "throw the biggest obstacle yet in the way of U.S. Internet companies operating in Europe", the WSJ noted.
However, the paper has to go through rigorous steps before becoming a policy. The European Commission has to analyse it and make proposals, after which it has to be approved by national governments and the European Parliament. While Paris and Berlin would welcome tighter regulation of internet firms, London is likely to oppose it.
Oettinger told WSJ via a spokeswoman that he had requested the preparation of the document "to look into the possibilities," adding that no decisions had been made yet.