Shakira, Rihanna, David Beckham and football legend Pele were among the thousands of people who turned out at the world-famous Maracana stadium in Rio de Janeiro, to watch the Germany v Argentina world cup final clash.
As both teams remained locked in a 0-0 battle for most of the match, the celebrities in the stand took a back seat to the sporting stars on the pitch.
But, it's not like Rihanna to ever go unnoticed. The stunning Baijan singer, who had already made an impact a night earlier when she was spotted frolicking on a Rio beach after a midnight dip, looked gripped by the tension as she watched from the stands. Throwing her hands in the air, the singer cheered enthusiastically.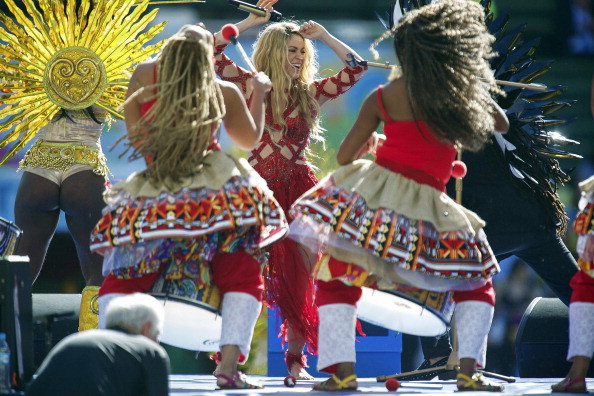 Colombian beauty Shakira was at the heart of the action as she entertained the 79, 000 strong crowd ahead of the match, performing at the glittering closing ceremony along with 1,000 dancers, including 400 samba dancers and musicians.
Dressed in a glittering red dress with elaborate cut-outs, the singer performed Dare with Carlinhos Brown, while Brazilian singer Alexandre Pires, Carlos Santana and Wyclef Jean provided a rendition of the World Cup official anthem, We Will Find A Way.
One of Brazil's most famous exports, supermodel Giselle was given the task of escorting the famous trophy, encased in a specially-designed Louis Vuitton trunk, into the stadium with 2010's winning captain, former Spain star Carles Puyol.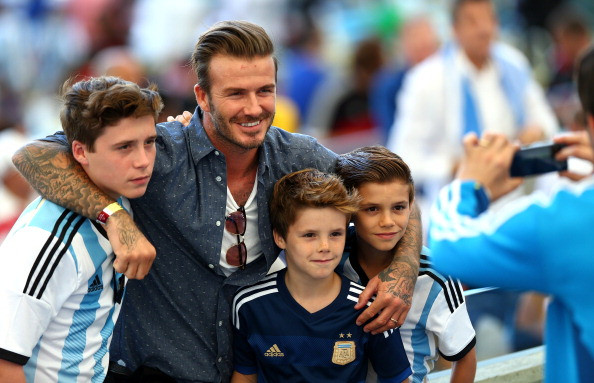 Former England star David Beckham was also spotted in the crowd with his sons Brooklyn, Romeo and Cruz who showed their support for Argentina, wearing the country's famous blue and white strip.
David, who famously received a red card for kicking out at Argentine Diego Simeone during the France 1998 world cup clash, also had his hopes set on Argentina winning the trophy.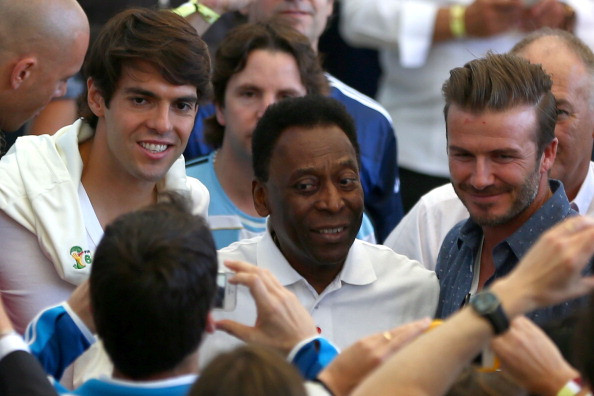 "I love Messi as a footballer and as a friend so I'm rooting for Argentina," he said.
He was later seen posing for a photo with former Brazilian international Kaka and legendary Brazilian football star Pele.
German chancellor Angela Merkel was cheering on her country's team and was on her feet to cheer them on, while Russian President Vladimir Putin, whose country will host the next World Cup in 2018, looked transfixed by the game.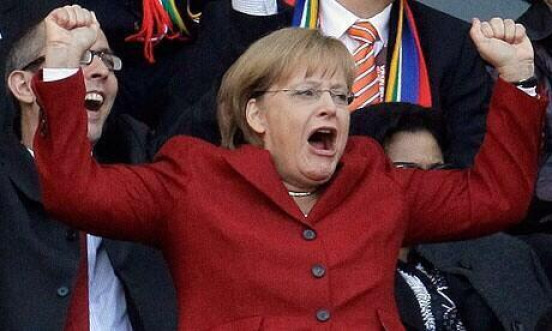 Scoring the first goal of the match in the closing minutes of the world cup final, substitute Mario Goetze secured the trophy for Germany, who become the first European nation to win the title on South American soil in 24 years.
While Captain Lionel Messi's dream of bringing home the World Cup for the first time since 1986, was dashed, Gotze will no doubt be hailed in Germany, the hero of the 2014 world cup.
A billion people around the world tuned in on television, making it the most-watched sporting event ever.