The first Research In Motion (RIM) smartphone to run the BlackBerry 10 operating system is likely to be powered by Qualcomm's Snapdragon S4 Pro (MSM8960T) processor, a report posted on BlackBerryOS.com suggests.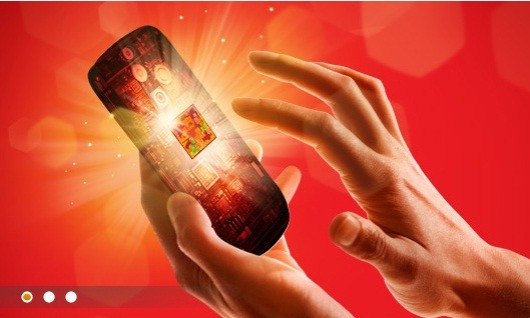 The Qualcomm chip is a dual core ARM-based CPU with a clock speed of 1.5GHz and an Adreno 320 GPU that supports HD resolution and multi-tasking. The GPU is expected to be significantly faster than the Adreno 225 GPU, which is used by the Samsung Galaxy S3 (US version) and the HTC One X. In addition, Qualcomm's Snapdragon chip bundles Long Term Evolution (LTE) capabilities.
A Wall Street Journal report quoted RIM chief executive Thorsten Heins as insisting the early 2013 roll-out date would be met. RIM was, as he put it, "near the finishing line".
"We're in the process of finalising the software," Andrew McLeod, the managing director of RIM's Canadian operations, said, in a meeting reported by the Huffington Post where carriers were shown two "beta" models, "It was at a point where we had a confidence level that we could really demonstrate the validity of the products and software. People were excited with what they saw."
The two early launch devices will be a full touch-screen device and a hybrid (featuring both a physical keyboard and a touch-screen) and Heins confirmed final roll-out would include three in each category.
RIM has seen its global market share for smartphones take a dive ever since Apple launched its iPhone and Google introduced the Android mobile operating system, which is used by many smartphone manufacturers, including Samsung and HTC. Recent figures from Gartner Inc. for the second quarter of 2012 show RIM dropping nearly 50 percent of its already meagre 11.7 percent market share from 2011, to clock in at 5.2 percent for Q2. A successful launch for devices running the BB10 operating system is crucial to the company's survival.
The manufacturer is also trying to become more receptive to user feedback, as is evident with the issue of display size. A note on BlackBerry's Developer Blog seems to have confirmed the screen resolutions of the two early launch BB10 devices, as follows:
Full touch-screen: 1280x720 (16:9)
Hybrid: 720x720 (1:1)
"The fact that we are standardising on two main screen resolutions going forward has been largely influenced by you, our community of developers. We are committed to making the BlackBerry platform the absolute best - and easiest - application platform for you develop on in order to innovate and grow your business," the note reads.