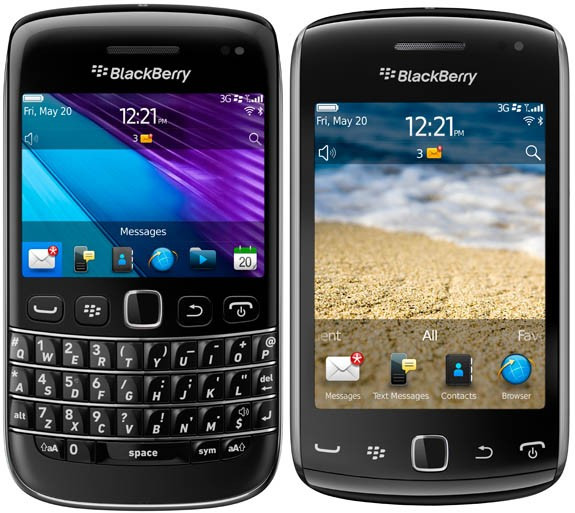 BlackBerry manufacturer, Research in Motion (RIM) has taken the wraps of its latest smartphones, the Bold 9790 and the Curve 9380.
The new additions will join the manufacturers expanding range of smartphones, which run on the Blackberry 7 operating system.
The traditional QWERTY keyboard design seen in previous Curve handsets has been ditched in favour of an all touchscreen re-design for the Curve 9380 whilst the Bold 9790 sticks to the classic Blackberry design with a touchscreen and Qwerty keyboard.
RIM Senior VP of handheld product management Carlo Chiarello said: 'We are very excited to expand the BlackBerry 7 portfolio with the new BlackBerry Bold 9790 and BlackBerry Curve 9380.
'BlackBerry smartphones offer a uniquely refined mobile communications experience that people love and we think many customers will be thrilled by the faster performance, beautiful touch displays and compact designs available with these new BlackBerry 7 based models.'
RIM promised that its new family of Blackberry 7 powered handsets would deliver faster web browsing, improved BlackBerry Messenger as well as support near field communications (NFC) at its biggest ever launch even in August this year.
The Bold 9790 and the Curve 9380 will be available to consumers from various carriers over the coming weeks.
Meanwhile, the manufacturer also announced that its total number of UK subscribers had passed just over eight million after it managed to acquire over one million new subscribers since May this year.
The good news comes just weeks after the manufacturer suffered a three-day service blackout which enraged users across the globe month and forced the company to issue a public apology.