Research In Motion (RIM) has just launched a tiny music gadget called the Blackberry Music Gateway, at the Blackberry World in Florida, which will let you stream music using NFC and Bluetooth.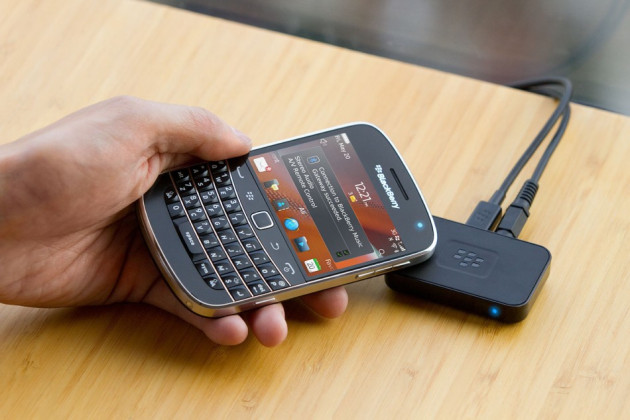 BlackBerry maker, Research in Motion (RIM) introduced the Blackberry Remote Stereo Gateway back in 2008 but this larger device, which also used to stream audio via Bluetooth, is no longer available for purchase.
The new BlackBerry Music Gateway weighs just 28g and has dimensions of 60 x 40 x 12.5mm. The device can be paired up with any phone through Bluetooth but the NFC functionality is restricted to Blackberry phones. The company is expected to ship the device in June and it will cost $49.99 (£30).
All you need to do is tap the phone against the Music Gateway and all necessary configuration data is transferred instantly, with no PINs or codes required.
The user's phone can then be used as a remote control, giving the user complete control over all aspects of playback. In addition, the user can access apps and surf the Internet simultaneously. The music will pause autmatically during incoming calls and re-start after the call ends.
The connection can be established when the user simply taps the NFC-enabled Blackberry or via standard Bluetooth with the universal connectivity of any devices including smartphones, tablets or computers.
To use the Blackberry Music Gateway the stereo must have a 3.5mm auxiliary input jack or RCA auxiliary input jacks.