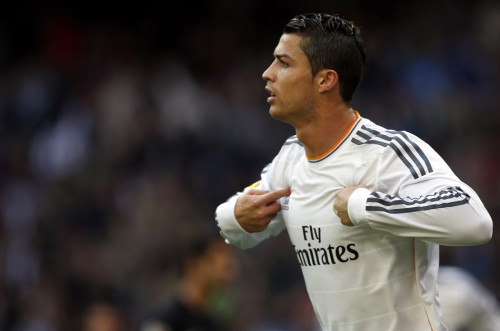 Manchester United defender Rio Ferdinand has revealed that he begged Real Madrid star Cristiano Ronaldo to make a move to Old Trafford last summer during the pre-season.
The Portuguese international had a successful six year with the Premier League champions before signing for the nine-time European champions in 2009. The 28-year-old had earlier admitted that he was sad at the Spanish capital last season.
The former England international claimed that he was constantly having a conversation with Ronaldo in order to persuade him to re-join United. However, Ferdinand believes the English champions' hope of re-signing the Portuguese star has now gone after he signed a new deal.
"What do you think? He was one of the most dialled people on my phone at the time! But I think the opportunity has gone now. If we could have done it, I think it would have been last summer. He's signed a new deal at Real now," Ferdinand told the Mirror.
"As footballers you don't really let on too much to each other. It's like a chess game. And in those situations you have got your one and two first-choice moves or scenarios that you want to happen. So to let people know is sort of letting the cat out of the bag. You play your cards close to your chest."
"But if he was going to leave Real Madrid, I think Manchester United would have been the place he would have come to. That's my personal view, but no-one will ever know now," United defender added.
Meanwhile, Ferdinand believes Ronaldo is the deserving candidate to win the Ballon D'Or, which will be awarded next week. Madrid star will be competing with Barcelona's Lionel Messi and Bayern Munich's Franck Ribery for the best player of the year award.
"We had a debate about it in training, and I think he has been the best in the calendar year, definitely, he's the best. Look at his goals! He's scored more goals than some clubs have in the calendar year," Ferdinand explained
"He is a great model to any young player to look up to. He got to being World Player of the Year back in 2008 and he wasn't satisfied. Ronaldo has gone on again to another level and he should have won it a couple of seasons ago when Real Madrid won La Liga.
"He wants to become the best player in the world again. He's still got people doubting him - maybe there's a jealousy element to it - and he wants to prove them people wrong. That's how you become the best," he concluded.
Ferdinand is in his final six months of contract and is yet to land a new deal to extend his stay at Old Trafford.