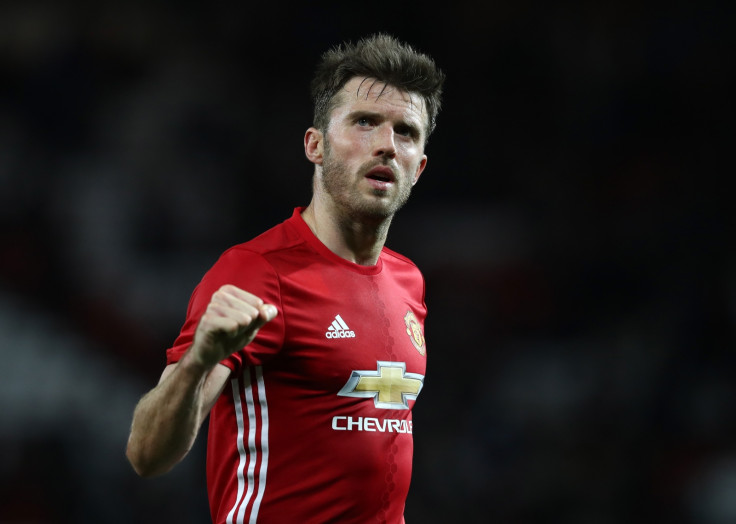 Rio Ferdinand has told Jose Mourinho to make big changes at Manchester United to turn around the the fortunes of his misfiring team ahead of their Europa League trip to Fenerbahce on Thursday night (3 November). The former England international believes the Portuguese boss should give a new chance to Michael Carrick and Henrikh Mkhitaryan, and urged the likes of Chris Smalling and Zlatan Ibrahimovic to step up their game in order to help the Red Devils back on track.
Mourinho arrived at Old Trafford in the summer with the declared mission to put United back in contention for the Premier League title following successive disappointments under David Moyes and Louis van Gaal. However, the Red Devils have endured a stuttering start to the life under the former Chelsea and Real Madrid boss despite the summer signings of all Paul Pogba, Ibrahimovic, Eric Bailly and Mkhitaryan.
United sit eighth in the Premier League after only ten games, already eight points behind Manchester City, Arsenal and Liverpool and seven off the Champions League spots. Mourinho's side recently knocked Pep Guardiola's boys out of the EFL Cup, but have won just one of the their seven last Premier League games, suffering humiliating defeats to Chelsea and City in the process.
Ferdinand was part of the Manchester United side that won their last Premier League title under Sir Alex Ferguson in the 2012-2013 campaign, and has now given some tips to Mourinho on how he can replicate that success.
The former centre-back believes that 35-year-old Carrick and £26m Mkhitaryan deserve an opportunity to prove their worth, after barely featuring during the opening part of the season. The England midfielder has not started a single Premier League game this campaign while the former Borussia Dortmund star is yet to play since the defeat to City on 10 September.
"For me, Carrick has to play more. He can feed the attacking players quicker and more precisely than anyone else in that squad," Ferdinand wrote in his weekly column for the Evening Standard ahead of United's trip to Fenerbahce. "I don't know what's happened to Mkhitaryan. Does anyone know where he is? By all accounts he is fit and training well but you don't see him in a Manchester United shirt. They paid Borussia Dortmund £26m to get him in the summer and for that money, I would actually like to see him play football!
The Manchester United legend also believes that some players, like Smalling and Ibrahimovic, need to stand up and be counted. The former Sweden international has failed to find the net in any of the last six league games.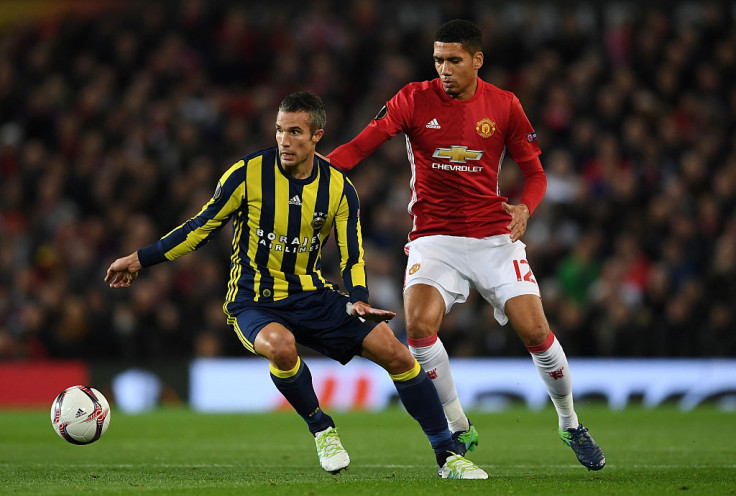 "If Smalling is to fulfil his potential, then he needs to become the dominant centre-back this season. With Eric Bailly out injured for a couple of months, he has to become the main man," Ferdinand said about his one-time teammate.
Speaking about the former PSG striker, he added: "Ibrahimovic has scored just once in his last 10 appearances and the team need him to get out of this rut. But he is an experienced player and knows what he needs to do. It will happen eventually, they just need it to end sooner rather than later."
Ferdinand believes Ibrahimovic is not alone in needing to rediscover his scoring touch, as the team have failed to score in any of their last three Premier League games.
"Manchester United had 37 shots in the 0-0 draw against Burnley last weekend, which was the most they've had in a league game since the 2003/04 season," Ferdinand recalled. "They simply must be more clinical. Do that on Thursday and this side should get past Fenerbahce in the Europa League easily."